NEET Fraud Udit Surya and his family arrested in Tirupati
Vijayan Sankar (Author)
Published Date :

Sep 25, 2019 21:48 IST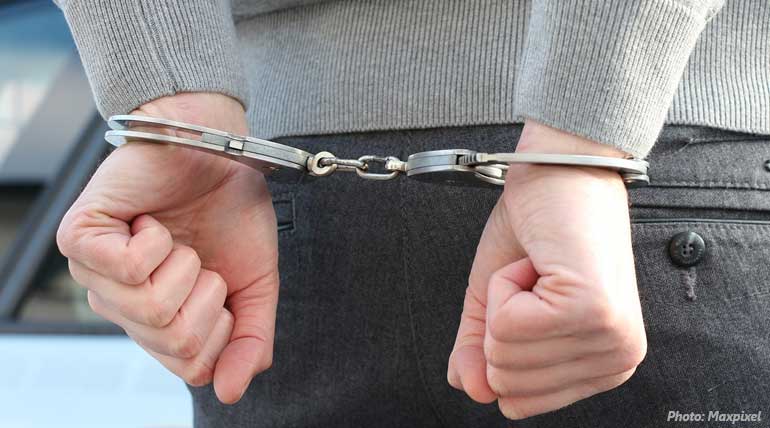 NEET Fraud Udit Surya and his family arrested in Tirupati: The Tamil Nadu Police on a tip-off that the NEET fraud accused Udit Surya is in Tirupati, arrested him and his family now. They were brought to Chennai, and the investigation is going on to find out who all are behind the said NEET fraud. In the meantime, the anticipatory bail application filed by Udit in the Chennai High Court was dismissed.
What fraud did Udit Surya commit for being arrested by police today?
Udit Surya must have been influenced by movies like Vasoon Raja MBBS and Nanban and wanted to try his luck like that for getting a professional degree. He fixed a proxy to write his NEET exam and to attend the counselling. The said proxy even went to the level of attending the first 20 days of MBBS class in Theni Medical College.
Suddenly he disappeared and entered Udit Surya as the legitimate MBBS first-year student of the class. Many students and even professors will not know each other well during the starting days. Hence, they would have thought him as the new student and the old proxy must have left the class for some reason.
But to Udit's bad luck, someone sent a mail to the dean of Theni college regarding the fraud and impersonation of Udit. When the dean found the truth, Udit left the college. All of his family were absconding when the police started the investigation. Now, again by a tip-off, they have been arrested in Tirupathi. To identify further criminal activities, DME orders re-verification of all medical students admitted this year.
What will the investigation reveal of the NEET fraud?
Without inside help, the proxy and impersonation of Udit as the Theni medical college student is not possible. Someone in the college and the university must have changed the papers of the proxy with that of Udit. Also at the Theni college without someone's support. A simple change of student with all the records, including the photos, is impossible. Hence the investigation by the police will reveal a lot of truths today or tomorrow.
When the truth of who all were behind the proxy NEET writing and impersonation of Udit is known, he will be remanded to judicial custody. His family's fate will depend on their part in the crime. If found guilty, his father, a medico at Stanley Medical College will be arrested and may be suspended from being the doctor in Government hospital.
Udit Surya and his family are examples of what will happen to greed and pride and will stop anyone who tries to heed to them in illegal ways.