One Nation One Ration Scheme To Start Soon in Tirunelveli and Thoothukudi
Vignesh Subbaian (Author)
Published Date :

Jan 24, 2020 13:03 IST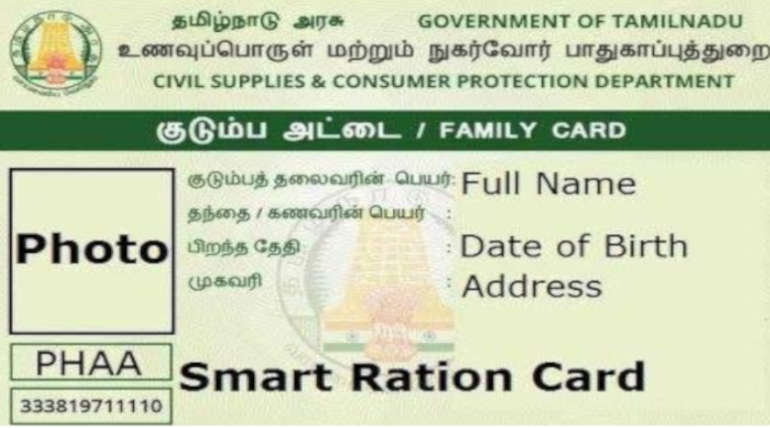 One state one ration card in Tamil Nadu soon: Tamil Nadu government passes a GO recently for upgrading intra-state portability of ration card food supplies. The first two districts to benefit from it are Toothukudi and Tirunelveli. Ration cardholders in these two districts can buy their free food supplies from any fair price shop in the district for a week on a trial basis. It is then to be extended to all districts in Tamil Nadu soon.
The GO was issued by the Co-operation, Food, and Consumer Protection Department. This intra-state portability of the ration card scheme by the Tamil Nadu government is apart from the central government's One Nation One Card scheme to be implemented by the end of June.
The recommendations by the Commissioner of Civil Supplies
35,233 Fair price shops function in Tamil Nadu
9,635 of the above fair price shops are part-time shops
These shops are run by Cooperatives, Tamil Nadu Civil Supplies Corporation, and women self-help groups and others
2,05,03,379 families have been issued with smart ration cards
In 2014 civil supplies scheme was computerized with an expenditure of 318.4 crores
SMS and other technology features were introduced during the computerization process
Ration card holders from all districts can get 20 % more essential food supplies than now
By increasing the online distribution, the offline distribution of essential food supplies can be stopped
All the ration cardholders can get their supplies either by smart card or by Aadhar card
An OTP from ration cardholders' registered mobile phone is enough to get the essential supplies anywhere in Tamil Nadu
The government order approves the recommendations of the commissioner of civil supplies for the intra-state portability of the ration card now. The GO has also instructed the authorities for practical portability of ration cards to make 5 % additional allotment of essential supplies than the usual in the two districts of Toothukudi and Tirunelveli.