Pamban bridge as First Vertical lift bridge in India: reconstruction on process
Jibin Baby (Author)
Published Date :

Sep 14, 2020 18:15 IST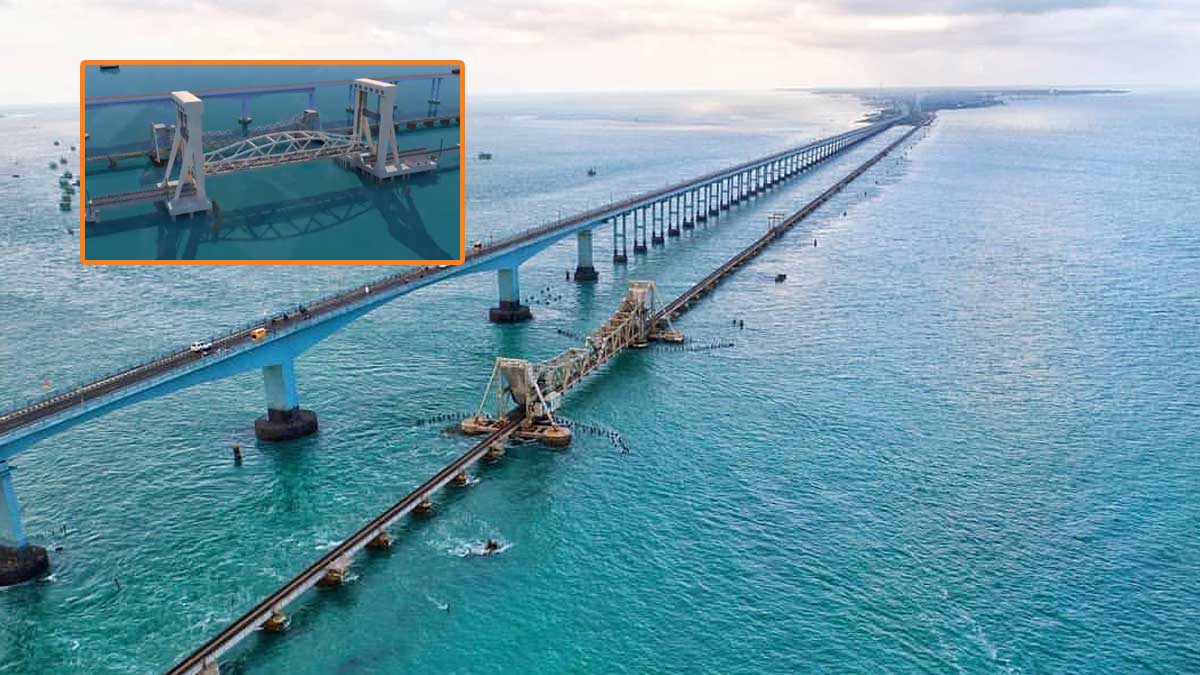 India's first vertical lift sea bridge has been in construction since last year. Railway Minister Piyush Goyal shared an animation of the vertical lift sea bridge yesterday on his twitter page.
The Mythical Pamban bridge, which connects mainland India to Pamban Island, also known as Rameswaram Island, was 105 years old and decided to reconstruct by the central government. Prime Minister Narendra Modi had laid the foundation stone in March 2019 and kicked off the works from November 2019.
On account of the Corona pandemic work has been intercepted, but after the slacken lockdown, workers resume to the construction and hasten the work. Union Minister of Railways and Commerce & Industry, Piyush Goyal, tweeted an animated video of the new Pamban vertical lift sea bridge. The 2.05 km long bridge is expected to be completed within two years and will connect Mandapam on the mainland and Rameswaram at the Pamban island, which has religious significance.
Beforehand, it was stated that the new Pamban bridge would allow to operate trains at higher speed and also let trains to carry more weight. It is going to be India's first vertical lift railway sea bridge in history.
Another engineering marvel: A state of the art sea bridge is being built by RVNL at Rameshwaram. Construction of this 2 km long bridge is planned by an in-house team of experts.

Have a look at its layout. pic.twitter.com/RFmaWuvrWW

— Ministry of Railways (@RailMinIndia) September 12, 2020