Panchami land and DMK: Pon Radhakrishnan Asks to Cancel the Rights of Murasoli Building
Anusha Sathish (Author)
Published Date :

Nov 08, 2019 21:51 IST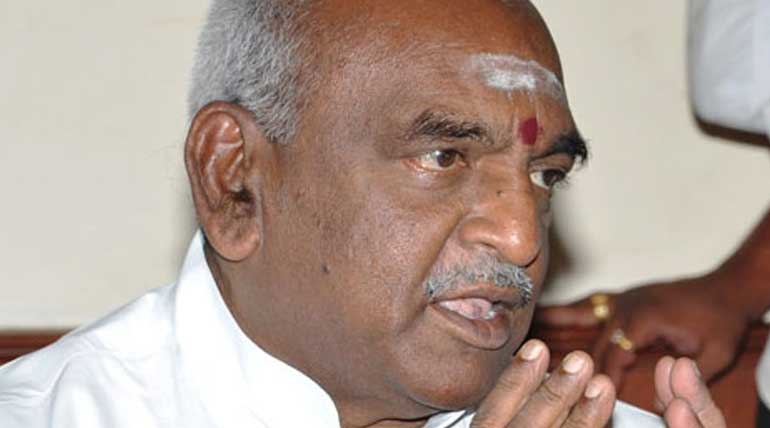 dmkPanchami land dispute fumes in the political ground
"Asuran," the movie which was praised by all has touched upon the subject "Panchami Land," and it is getting fumed on the political grounds. Stalin has commented, "Asuran is just not a movie but a lesson to all," for which Pon Radhakrishnan replied, "Stalin should prove that the land Murasoli Building holds is not the Panchami land failing which his rights towards the land should be canceled".
Only during the DMK period, a lot of things have happened. In fact, DMK has gone a step ahead and changed the birth anniversary of "Thiruvalluvar" and has erected the statue in Kanyakumari as if Thiruvalluvar is the treasurer. We find Thiruvalluvar in no other place standing as he always sits with his revered "Oolai Chuvadi."
Unlike now, the land was not owned by people during the rule of the British. Only Mirasudharars (Elite people) will hold the land. All other people were slaves to them and worked in the land for a meager income. They were treated like animals. The Panchami lands were there in Chengalpattu, Tanjore, and Tirunelveli.
To enhance the lives of the people, a person named "Piraman" from Chengalpattu had taken the initiative and sent a report stating the current status of the people and the requisites to improve their standard of living. "One Paise" Tamil editor "Ayodhi Dhasa Pandidhar," Christian missionary monk Adam Andrew, William Kaudi joined in this cause.
The British people were forced to think to hand over the Panchami land to the workers/farmers with certain conditions. In 1891, the same was discussed in the parliament of British and was approved consensually. The conditions stipulated are the land should not be sold, rented, and pledged for at least ten years from the date of receipt but can only be owned.
Now BJP leader Pon Radhakrishnan wanted Murasoli family to prove the land owned by Murasoli Building was not "Panchami-tagged." He let this statement out in Polur, Thiruvannamalai, during a congregation of the party while many new members were enrolling in the BJP party during that time.