Tamil Nadu Demands Tamil Language Consecration in Thanjavur Big Temple
Gokul Saravanan (Author)
Published Date :

Jan 21, 2020 11:29 IST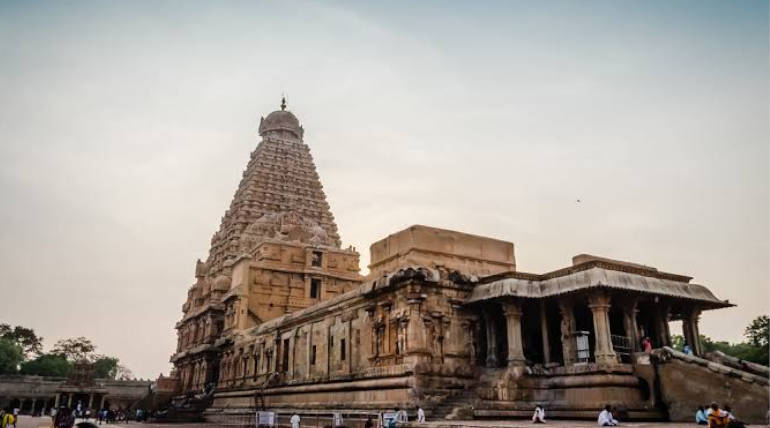 Need Tamil Kudamuzhukku for Thanjavur Peruvudaiyar Kovil, Demand Tamil Activists: The identity, heritage, history, and treasure of Tamil language and Tamil people, Thanjavur Peruvudaiyar Kovil is getting ready for its consecration ceremony. The government has planned to conduct the ritual on February 5.
Consecration is a reforming ceremony done in every religion and known by different names like Kumbabishkam in Sanskrit and Kudamuzhukku in Tamil. Such rituals are done to a sacred place when a holy place has been subjected to restoration works.
However, the new problem among the Tamil activists and people of Tamil Nadu is the consecration ceremony should not be done in Sanskrit as the Thanjavur Peruvudaiyar Kovil belongs to the Tamil Saivism. People of Tamil Nadu, including politicians, Tamil activists, poets, and writers, are demanding a consecration in the Tamil language.
The demands have likely turned to be an aggression against the Tamil Nadu Government following the statement of Ma Foi K. Pandiarajan, the Minster of School Education. The minister stated that the demand for doing consecration of Tanjavur Periya Kovil in Tamil should have to be considered by the Central government as the Temple is under the control of central.
Now, the demands take the shape of twitter trend in the hashtags #தமிழ்க்குடமுழுக்குவேண்டும் and #PerformThamizhKudamuzhukku. People from various locations of Tamil Nadu.
Seeman, the chief coordinator of Naam Thamilar Party, insisted again that the Tamil Nadu Government should take appropriate action to do the Consecration (Kudamuzhukku) in the Tamil Language as per the Tamil legacy.
Other than Seeman, DMK Chief MK Stalin also demanded Tamil consecration.