Tamil Nadu Celebrates Karthigai Deepam, the Festival of Lights
Anusha Sathish (Author)
Published Date :

Dec 12, 2019 12:29 IST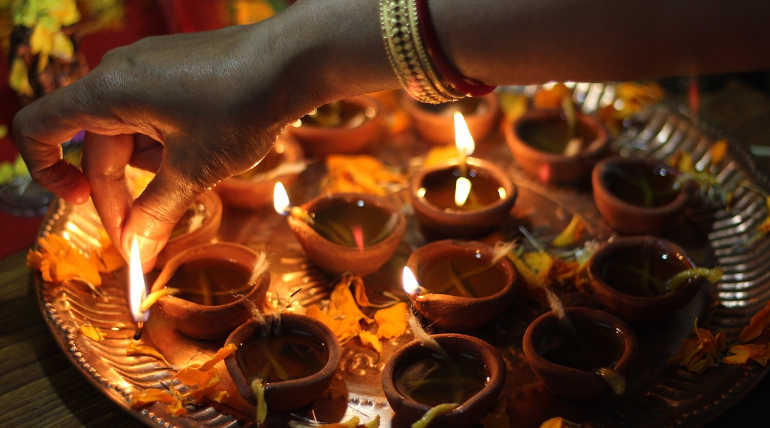 Karthigai celebrated strikingly at Thiruvannamalai - Sacrosanct place for Karthigai: Karthigai Deepam, Tamil Nadu's Festival of Lights, is usually celebrated for three days in the month of December, which is Karthigai as per the Tamil calendar. And Thiruvannamalai is considered the sacred place for this festival, which is also one of the five elemental (Panchaboodham) places. Thiruvannamalai symbolizes fire in the five elements, and on Karthigai Deepam, people will be glued to watch the live telecast of Thiruvannamalai Deepam.
It is believed that once Thiruvannamalai Deepam is lit, it is a "green signal" for the houses to go ahead in lighting Deepam (Diyas). To that extent, staunch followers are there who are keenly attuned to this tradition. This year the same ritual was followed where Annamalai (Thiruvannamalai) Deepam was illuminated on the top of 2668 feet mountain.
As soon as the light torched in the mountain, the disciples were chanting "Arohara" (A mantra for hailing Lord Shiva and family in Tamil) with religious exhilaration. The total area was inundated with the positive vibes of the mantra.
Before following all these at 3.15 A.M, "Bharani Deepam" was lit in Thiruvannamalai. Minister of Charity Department Sethuramam was witnessing this occasion. The total event was synonymous with majestic grandeur. A lot of disciples were part of this event. Similarly, at Thiruparankundram, one of the Arupadai houses (Battle Camps) of Lord Murugan, Karthigai Deepam was lit. It was a meditative feel for those who watched it.
In Pazhani mountain also, one of the traditional customary events of "Firing Chokkappan" on Karthigai was done. Minister Sellur Raja was part of this event, along with other disciples. "Ucchi Pillayar Kovil," famous in Trichy, was illuminated with Karthigai Deepam. Overall, Deepam was celebrated splendidly. The celebration of three days includes Sarvalaya Deepam, Thiruvannamalai Deepam, and Kuppai Karthigai, and all three days' houses are illuminated with "Deepam."