Tamil Nadu Rains: DMK Leader Stalin After Visiting Rain-hit Areas
Sivaranjani Soundararaj (Author)
Published Date :

Dec 02, 2019 16:51 IST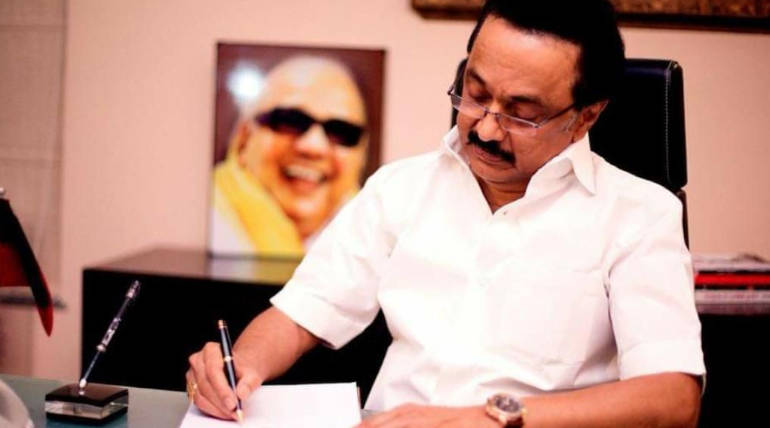 MK Stalin's assertion on the Tamilnadu Rain: Minding the Regional Meteorological rain forecast stating the continuous rainfall prediction for the next three days in Tamilnadu, Northeast Monsoon never ready to bid bye from the drizzling unstoppable shower. RMC director Puviarsan directed Chennai might receive rainfall at nearly 50km speed per hour, making the situation similar to the 2015 flood. Already several regions of Tamilnadu faces disaster expecting the Government to take precautions and the opposition party leader letters with his solvation queries to the ADMK party members.
DMK leader M. K. Stalin has urged the rulers to take action on a timely basis in the face of heavy rains. DMK leader MK Stalin, who visited flood-hit areas in Cuddalore district, said in a statement, Heavy rains have been reported in several parts of Tamil Nadu for the past few days. Indeed the collapse of houses at Mettupalayam in Coimbatore district, the tragical deaths of 17 people, is heartbreaking. The number of casualties seems to be increasing day-by-day.
Local Body Polls Tamil Nadu: Comments of DMK Chief Stalin
Due to the Northeast Monsoon, which is a rainy season, the Tamilnadu State Government and local bodies should take precautions to bear the condition. However, local government bodies in Tamil Nadu have been in disarray for the past four years, causing flooding in many areas, including Cuddalore.
People of Cuddalore are in great distress as more than 3000 houses are flooded with rainwater. Electricity is disconnected, and their properties are severely damaged. Likewise, crops are submerged in the water. Thiruvarur district floodwater submerges almost 1000 acres of paddy. Delta district farmers, including Nagapattinam and Tanjore, are of great concern reporting the issue is due to the inaccessibility of the gutter and stream.
Tamil Nadu Rains: 15 People Died of Wall Collapse In Nadoor Kannappan Layout, Coimbatore
Children and the elderly are at risk of flu and infections due to rain. So the Government hospitals must be equipped with adequate facilities. However, a flood situation has arisen at the Krishnapuram hospital in Perambalur district, where the firefighters rescued patients to safer areas.
With all the people affected by the rains, the rulers must take action on a timely basis. If carelessness and negligence persist, Tamil Nadu will have to face a situation like the artificial waters of Chennai in 2015.MK Stalin declares in the letter, "I, as Leader of the Opposition, appeal to the ruling party leaders that this situation may never develop again." The Government must ensure that all relevant officials, including the Revenue Department, act in full force.
With the meteorological department announcing that the rain will continue, I have to reiterate the warning for the safety of people says, Stalin.
கழக உடன்பிறப்புகள் மழையால் பாதிக்கப்பட்டுள்ள மக்களுக்கு உரிய நிவாரண உதவிகளை உடனடியாகச் செய்திட வேண்டும்.

குறிப்பாக, மேட்டுப்பாளையத்தில் வீடு இடிந்து, உயிரிழந்தோரின் குடும்பத்தினருக்கு ஆறுதலாக இருந்து, அவர்களுக்குத் தேவையான உதவிகளைச் செய்யுமாறு கேட்டுக் கொள்கிறேன்.#TNRains pic.twitter.com/kIG3G10BUe

— M.K.Stalin (@mkstalin) December 2, 2019