CM Stalin: Tamil Nadu Said To Import Vaccines Through Global Tender
Thangaraja Palaniappan (Author)
Published Date :

May 12, 2021 19:35 IST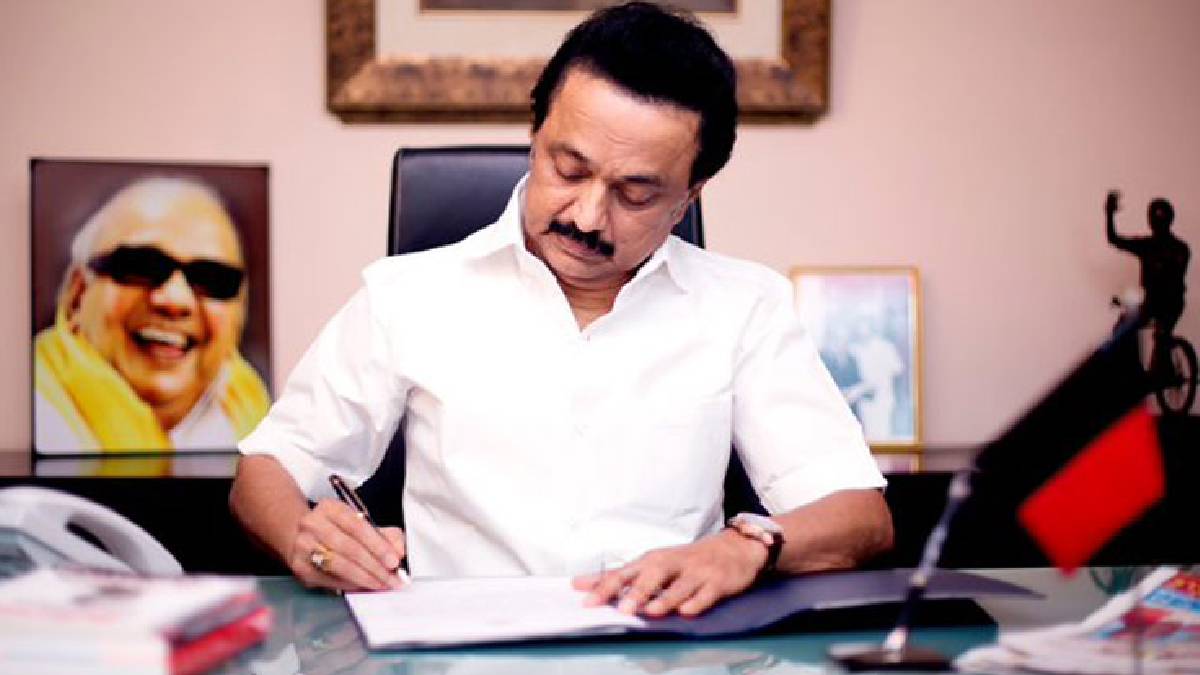 The Chief Minister said that the Tamil Nadu government has decided to import corona vaccines. Stalin said.
Tamil Nadu Chief Minister Stalin chaired a meeting of the Tamil Nadu Legislative Assembly today at the Kalaivanar Arangam to review the preventive measures that are to be taken to control corona spread across the state.
Minister of Revenue and Disaster Management KKSSR, Ramachandran, Minister of Industry Thangam Thennarasu, Minister of Public Welfare Subramanian, Minister of Finance Palanivel Thyagarajan, Chief Secretary, Additional Chief Secretary of Finance, Principal Secretary of Industry, Secretary of Public Welfare, and senior government officials were present in the gathering.
Chief Minister Stalin keeps requesting the state people to get vaccinated to control the covid virus from the beginning, even before he became a Chief Minister.
The Government of Tamil Nadu has decided to obtain corona vaccines through global contract points. Tamil Nadu Chief Minister M.K Stalin has said that global contract points will be requested, and corona vaccine will be imported in a short period of time, and everyone will get vaccinated.
He said that it had been decided to import vaccines as there are not enough vaccines for those over 18 years of age. He also said that the Tamil Nadu government would take the initiative to vaccinate all those between the ages of 18 and 45.
Commenting on the shortage of vaccines, the Chief Minister said that the 13 lakh corona vaccines allotted by the Central Government were not enough to pay for 18-45-year-old people.
Despite the increase in oxygen supplies by the Central Government, the oxygen supply to Tamil Nadu is still low, and the State Government would take steps to bring in oxygen for Tamil Nadu from other states.
Since the supply of oxygen inadequate, the Chief Minister directed the Department of Medicine and Public Welfare to immediately set up adequate oxygen production units and to take all necessary steps to bring oxygen to Tamil Nadu by trains from other states and to distribute the oxygen so obtained to the hospitals in need.
The second wave of Coronavirus has taken many lives in the state due to oxygen and medicinal shortages. A high number of cases are found in Chennai, Coimbatore, Chengalpattu, Thiruvallur, and Madurai.
The increasing fresh cases increases the death rates as well. CM Stalin has ordered the MLAs to keep a check on the needs of COVID hospitals. The state is on its third day of lockdown with few permissions and restrictions.