Tamil Nadu Under Intense Lockdown But Public Still Roaming
Vignesh Subbaian (Author)
Published Date :

Jul 05, 2020 13:05 IST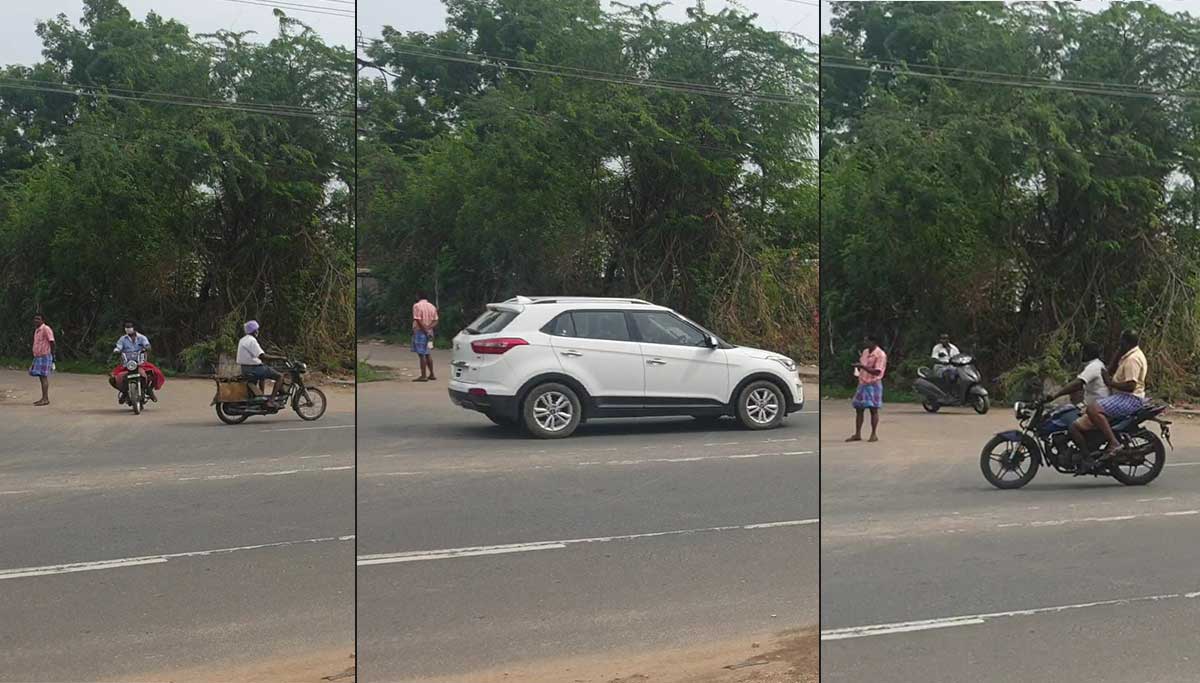 Tamil Nadu under intense lockdown: All roads in Tamil Nadu today, July 5 are with a deserted look with no vehicles due to the total lockdown announced by the government but still in many places public not obeyed government and roaming in bikes without any seriousness. Except for milk and medicines, no one is allowed to come out of their homes today, July 5.
It is to control the continuous rapid rise of coronavirus infections above 4,000 across Tamil Nadu for the past few days. And with midnight today, the intense lockdown in Chennai and its neighboring three districts comes to an end. But in Madurai, it is extended for one more week up to the midnight of July 12. Chennai and three districts from tomorrow will have most of the relaxations as in other districts and enjoyed before the intense lockdown on June 19.
Coronavirus in India to beat Russia for the third position: Yesterday July 4, India recorded the highest number of coronavirus infections, which crossed 24,000. Today it may come to the third position by pushing Russia to the fourth spot in the world rankings in the number of infection cases. With today's new 24,201 cases, India's total tally is 6,72,968, whereas, for Russia, it is only two thousand more at 6,74,515. Already in the total number of deaths, India has surpassed Russia with total death fast, reaching 20,000 with yesterday's 608 deaths.
COVID 19 in Tamil Nadu: Tamil Nadu retains its second position in India with again 4,280 new infections on July 4. The good news is that Chennai recorded less than 2,000 cases with only 1,842 cases, but the other districts have added 2,438 cases. From the 80:20 ratio of Chennai to other districts until last week, it is 40:60, which is a big concern for the people and government.
Madurai being the most affected district with 358 cases, continues with intense lockdown until July 12. There was record testing of 36,164 samples in Tamil Nadu for the total tally pass the 13 lakhs, which is the highest in India. With 65 dead, the total tally is 1450, of which Chennai crossed 1,000 deaths.
COVID 19 staus in Tamil Nadu districts: Yesterday's surprise rise in the new infections was in Coimbatore with 75 new cases. Until last week, Coimbatore was considered as one of the safe cities in Tamil Nadu with the lowest infections and active cases. But with yesterday's jump, there are now 425 active cases in Coimbatore. The other two big cities Tiruchy and Salem, are also continuously increasing every day with yesterday's tally of 83 and 71. Another district with a surprise rise is Ramanathapuram, with 151 new cases. The other districts with more infections yesterday include
Chengalpattu - 215, Cuddalore - 75, Kancheepuram - 138, Kanyakumari - 70, Pudukkottai - 43, Ranipet - 105, Sivagangai - 48, Theni - 54, Tirupatthur -48, Tiruvallur - 253, Tiruvannamalai - 175, Toothukudi - 64, Tirunelveli - 62, Vellore - 87 , Virudunagar - 100, and Villupuram- 57.
With relaxations in Chennai and with an increase in infections in other districts, next week will be crucial for Tamil Nadu in the control of the corona crisis.