Edappadi Palaniswami Inaugurates Tenkasi as New District of the State
Vignesh Subbaian (Author)
Published Date :

Nov 22, 2019 12:27 IST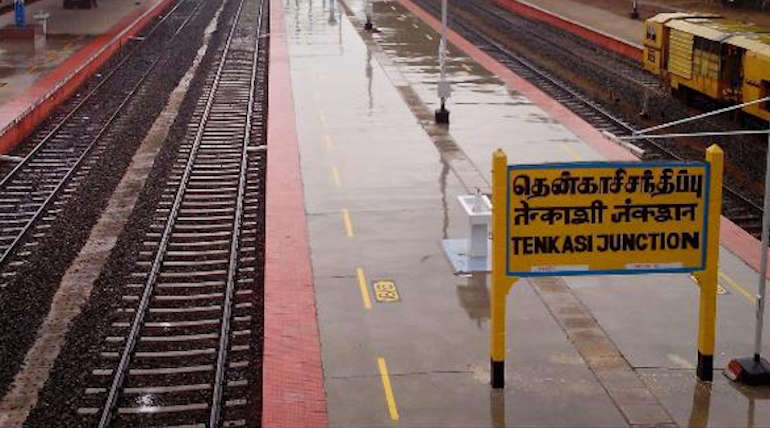 CM Edapadi Palanisamy today fulfilled the 28 years dream of 33rd district with Tenkasi as its headquarters.
Tirunelveli district was today divided into two. The new region will function from today with Tenkasi as its headquarters. Chief Minister Edappadi K. Palaniswami, on November 22, 2019, is participating in a function to its effect in Tenkasi. It was a 28 years dream for many of Tirunelveli people to have a separate district with Tenkasi as headquarters.
The CM came to Thuthukudi yesterday by flight to start the new district today. The inauguration function was held at the Isakki hall from 10 AM today on 22 November. Deputy Chief Minister O Panneer Selvam was presiding the function along with revenue minister Udayakumar and Adi Dravidar Welfare minister Rajalakshmi.
CM laid the foundation for the new planning work and started the already finished work. Also, he handed over a lot of government welfare help to five thousand people worth 90 crores in function. Many MLAs, government functionaries, and others attended the function.
Tirunelveli district was vast with 16 taluks, ten assembly seats, and two MP seats. The people of Tenkasi were awaiting to have a separate district for the past 28 years. On November 12, 2019, a G O was issued to this effect by the Tamil Nadu government. Along with the existing Tenkasi division, the Sankaran Kovil division is now formed for the new district. The taluks of Tenkasi, Sengottai, Kadayanallur, Sivagiri, Veerakeralampudur, Sankarankovil, Tiruvengadam, and Alangulam along with 251 villages form the new district.
The Chief Minister appointed the new collector Arun Sundar Dayalan, and SP of police is Suguna Singh, Kalpana, as the new DRO for the new district. With this new 33rd Tenkasi district, a lot of people will benefit without traveling long distances for official work.