Theaters are reopening from Oct 15 in TN - Minister Kadambur Raju
Vignesh Subbaian (Author)
Published Date :

Oct 01, 2020 14:39 IST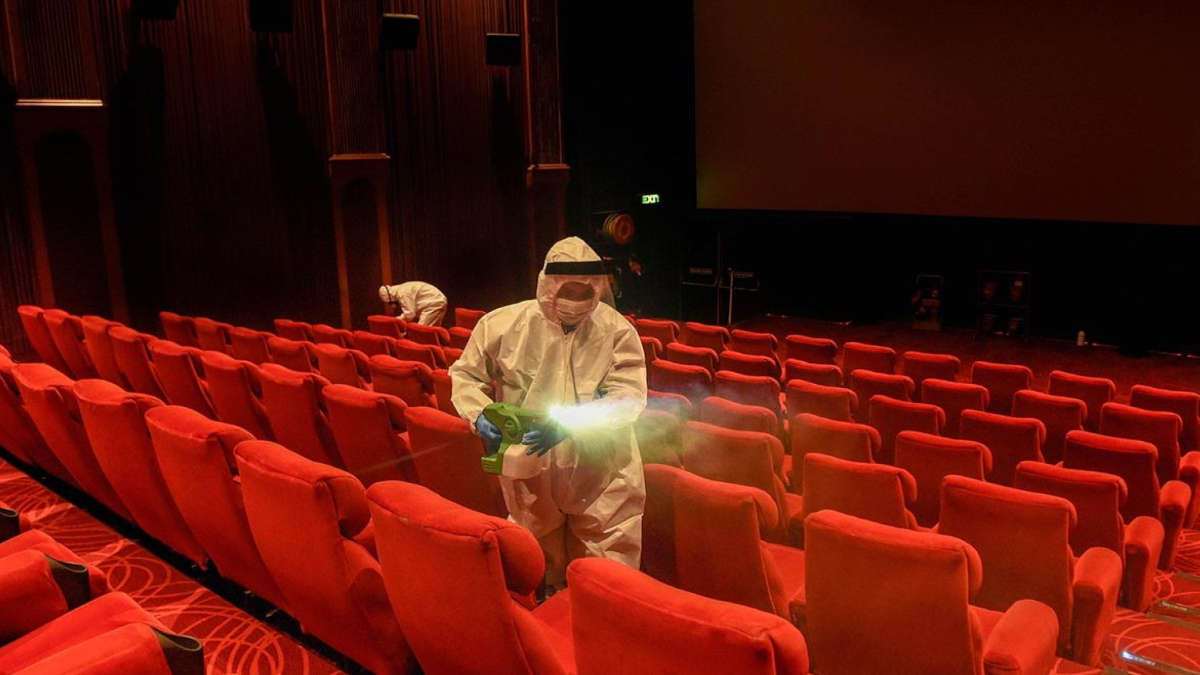 TamilNadu Minister Kadambur Raju confirmed the reopening of theaters with 50% seat capacity following the central government guidelines.
Yesterday, the Tamil Nadu government confirmed the extended closing of theaters and educational institutions for research purposes until October 31. Within hours of the chief minister announcement, the MHA or the ministry of home affairs announced unlock 5.0 with the opening of theaters all over India with 50 % capacity. With contrasting statements from state and central governments, the question is whether theaters open from October 15 in Tamil Nadu.
Schools can also reopen from October 15 in a phased manner as per the state government SOPs or safe operating procedures. The central government also allowed the swimming pools' opening for training purposes, entertainment parks, etc. Only international travel and train transport are still under restriction and containment zones per MHA order for unlocking 5.0.
Theaters to open after nearly 200 days
Never in Indian theaters' history did they remain shut for nearly 200 days like during this pandemic now. Closed from March, theaters are to welcome the audience only from October 15. That is too only with 50 % capacity, with the other 50 % remaining vacant to stop the spread coronavirus. But still, it is good news for the cinema industry and its thousands and thousands of workers who depend on it for their livelihood. The workers in theaters, multiplexes, and cinemas across India and the ever-loving cinema fans can again enjoy movies on the big screen.
Schools to open after six months
Schools that were shut earlier than the summer holidays in March are to open in a phased manner in India from October 15. Also, HEI or higher education institutions will open on consultations with the ministry. It is good news for more than 300 million or three crore students all over India. Though they have lost four months of classes already, they will be able to catch up with the studies with a prolonged academic year in 2021. But with children confirmed to silent spreaders of the COVID 19, will the parents allow the students are the big question.
It is because MHA mandates parents' consent letter for all students to attend physical classes in schools or colleges. Also, institutions are not to make attendance mandatory, and only if the parents are willing to send students, they should allow them to school.
Since August 8, India is reporting the highest number of coronavirus infections in the world for the past nearly two months. And each day, the number of infections above 80,000 is double than of the US, which is having only around 40,000. The total infections in India crossed 63 lakhs yesterday, September 30. It is only around eight lakhs less than the US to come to the worst country's first position to be hit by the deadly virus.
In these circumstances, only the MHA has relaxed all restrictions in India except for international flight travel and train services. With nearly 1,200 precious lives lost every day to reach one lakh deaths in one or two days, it is only for the people to be safe.