Traffic in Chennai Paranur toll gates due to E-pass Relaxations
Sivaranjani Soundararaj (Author)
Published Date :

Aug 17, 2020 11:48 IST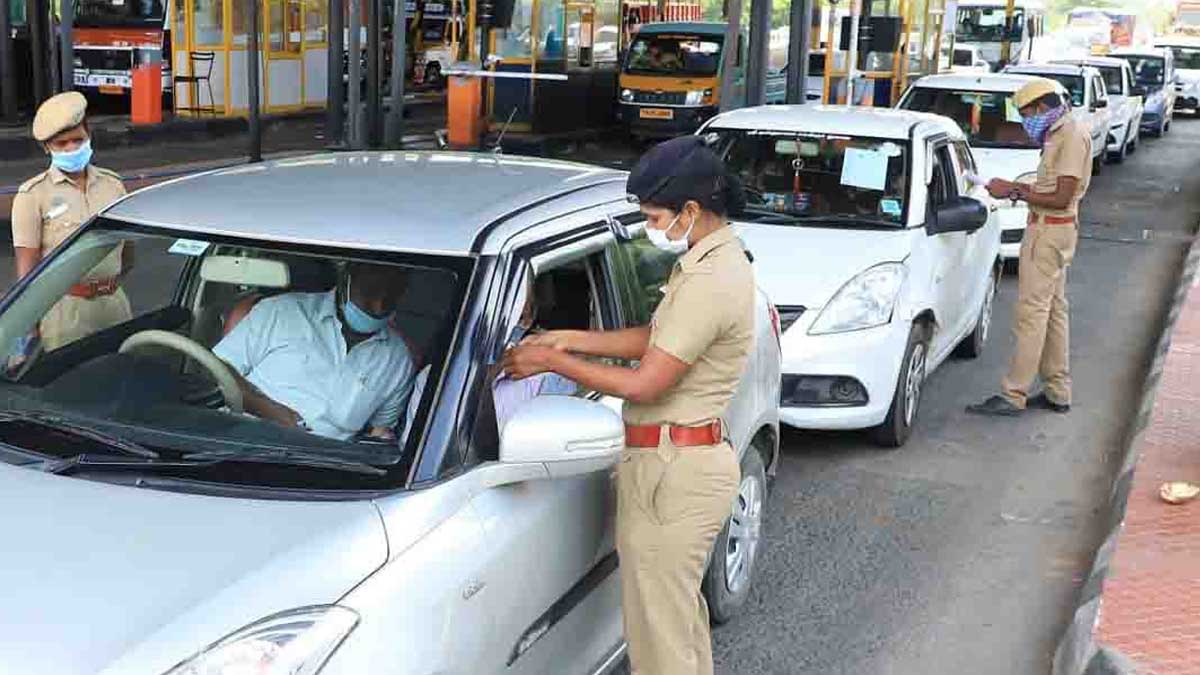 Chennai: Due to the ease of the e-pass procedure, the Chengalpattu Paranur toll plaza, also known as the gateway to Chennai, is highly congested due to the influx of numerous two wheelers and cars from the Southern Tamil Nadu after months.
Curfew has been in place in Tamil Nadu for the last four months, starting on the evening of March 23 to prevent the spread of coronavirus infection. The e-pass system relaxation was announced in early June as the infection was low. It was announced that it would be sufficient to take an e-pass only for moving to other zones.
The e-pass procedure was implemented as one of the means of controlling the coronavirus. But this led to complaints that the public was suffering due to immobility.
The public well received chief Minister Edappadi Palanisamy's announcement that the e-pass will be available immediately to all applicants.
The e-pass relaxation came into effect today. Accordingly, the e-Pass is available immediately if you apply online for legitimate reasons. At the same time, the existing e-pass system for coming to Tamil Nadu from abroad and abroad is still in force.
Due to the e-pass procedure's ease, the Chengalpattu Paranur toll plaza, also known as the gateway to Chennai, is congested. We can see that many people are leaving Chennai for their hometown, and those who have already returned home are coming back to Chennai.
It is possible to see a large number of people traveling in two-wheelers due to lack of public transport. This has caused traffic congestion at the Paranur toll plaza. Those who have not been able to return home for many months are now happily returning home because of this ease in the system. Many people are traveling with luggage from and to Chennai.
To prevent the spread of the disease, e-pass applications are being allowed to travel between districts only for the reasons of marriage, emergency medical care, death of a close relative, and work.
Through this, those who leave the district are monitored, and in case of infection, those associated with them are identified and isolated. It has also been announced that stern action will be taken if an e-pass is obtained for false reasons.