Will BSNL and MTNL be revived or shut the operations? Finance ministry is contemplating
Anusha Sathish (Author)
Published Date :

Oct 10, 2019 17:36 IST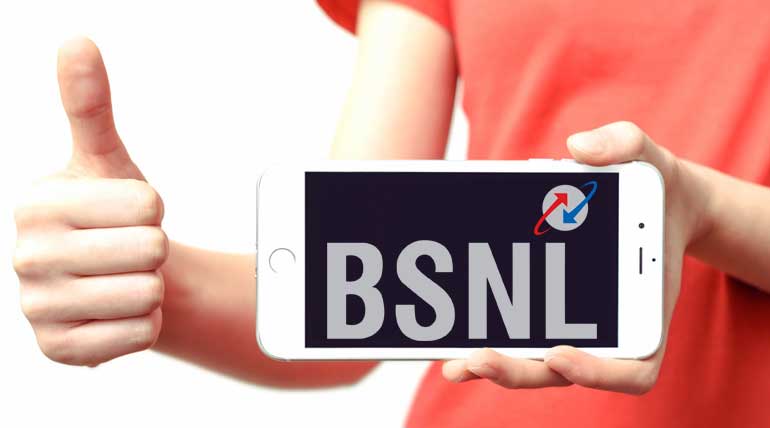 Will BSNL and MTNL be revived or shut the operations? Finance ministry is contemplating: The public sector undertakings BSNL and MTNL are bleeding with debts and employees are not paid their salaries for August and September. Demanding their salaries to be settled soon, BSNL and MTNL union plan to strike post Diwali.
Both the unions have planned lunch hour protests (prior to strike) to get to know the government's plans to revive them. Information aired that the finance ministry is contemplating shutting down the PSUs.
The cost incurs to revive will be the same as the cost of closure. Instead of dabbling on reviving, it would be better to shut the non-performing businesses. Amidst all these BSNL and MTNL employees are mulling for a nation-wide strike.
BSNL is the largest provider of landline service with more than 50% market share and stands number 4 as a mobile telephony provider. BSNL has already submitted demands to the government to convert its debts to sovereign guarantee.
It also has put forward requests such as pay revision and Voluntary Retirement Scheme package. The innate operator still serves 3G and demand for 4G spectrum have also been sought for a long time from the government. So far, BSNL competes with the other providers with their 3G data package.
Their 3G data is equally competent and many times superior to other network providers' 4G data said, General Secretary, K. Sebastein, Sanchar Nigam Executives Association. But strike sequel does not deliver any outcome intended. The top management gets a hint of the government's thought process, but the employees are still believing positivity.
Reacting to the government's mulling over to close the operations, twitter is outraged with responses stating that during natural calamities like flood, the only operator which was in full swing operational is BSNL.
Even in Kashmir, the state where problems are frequenting, BSNL performs outstanding. It is agreed that BSNL is filing loss for the past 5 years. The loss filed by the operator was Rs 14000 cr in 2018-2019.
But the service they provide is extraordinary and the only network still stands as a tall order to JIO is BSNL. A little aid from the government will help the PSU to reach heights. Now the ball is in the government's court.