Kulbhushan Jadhav Saved From a Death Sentence by ICJ but to Remain in Pakistan Prison
Vijayan Sankar (Author)
Published Date :

Jul 17, 2019 20:55 IST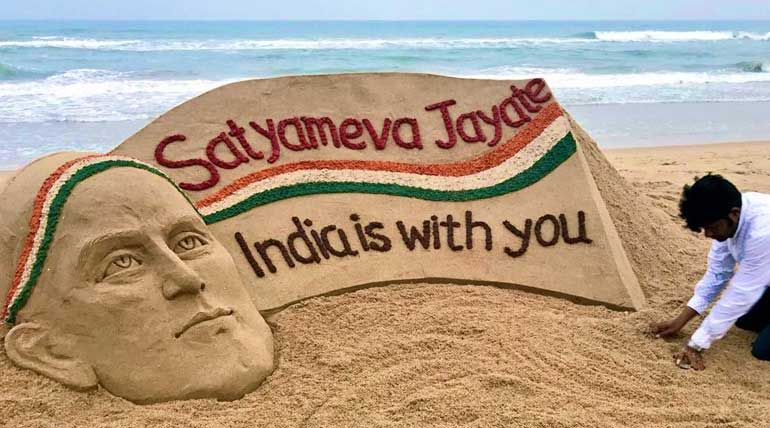 Kulbhushan Jadhav saved from a death sentence by ICJ
Peace for Kulbhushan Jadhav of being saved from a death sentence at the Peace Palace in Hague, the Netherlands by the 15-1 judgment by the International Court of Justice
But Jadav to remain in Pakistan prison for a review of the trial.
Today was a wonderful day for not only Jadav but for the whole of India. If the international court of justice had ruled in favour of Pakistan then Jadav would have been dead soon. But the ICJ in its overwhelming majority of 15-1 in ruled in favour of India.
What Indian pleas favoured by ICJ?
Judge Adulqawi Ahmed Yusuf, the presidency of the ICJ session, saved Jadav by reading the judgment accepting the Indian plea of stopping the death sentence.
He also granted consular access to India with Jadav. Also, he accused Pakistan of not following the Vienna Convention rights in case of Jadav. The closed-door trial which convicted Jadav for death sentence was also condemned by the Judge.
What are the other Indian pleas not favoured by ICJ?
The other Indian pleas of the annulling of the judgment, release and sending of Jadav to India, and trial by a civil court in Pakistan were all not granted by the ICJ. Pakistan seems to credit its legal team for these rejections of the Indian pleas by the ICJ.
Sushma Swaraj praises Harish Salve for getting a favourable judgment in ICJ:
The former external affairs minister Sushma Swaraj, who was responsible for applying in the ICJ against the death sentence of Jadav, was thrilled. She congratulated Harish Salve, the senior lawyer who fought for India's cause in International Court of Justice for his efficient and intelligent way of getting favourable orders. She also thanked Prime Minister for helping in such an initiative.
P.Chidambaram, former home minister praises the verdict of the ICJ:
P.Chidambaram hailed the judgment in a tweet as ICJ has delivered 'justice' in the true sense of the word and also upholding human rights, due procedure, and the rule of law.
Kulbhusan Jadav, a former Indian Navy officer, was sentenced to death by Pakistan for espionage. For more information read our article " Kulbhushan Jadhav "
Today seems a fantastic day for not only Jadav and family but for the whole of India with the ICJ stopping the death sentence of Jadav.