ads
Arun Vijay Starring Sinam First Look Released By Director Mani Rathnam
Gokul Saravanan (Author)
Published Date :

Nov 19, 2019 17:53 IST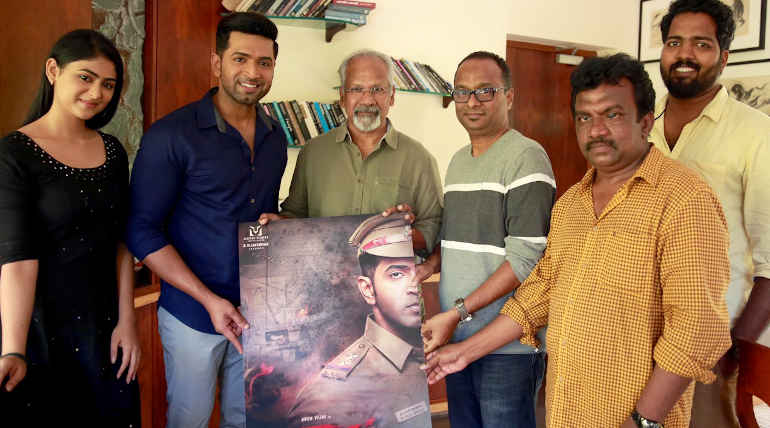 The most expected First look of Arun Vijay's Sinam is finally out. The movie poster itself giving maximum goosebumps while looking at Arun Vijay as a cop.
Arun Vijay looks like a charming and terrific double starred police officer starring at someone with controlled rage. The poster has been unveiled by the famous director Mani Rathnam today on November 19, 2019.
Sinam is about to roll to the screen under the banner of Movie Slides Pvt. Ltd. Sinam was directed by G.N.R.Kumaravelan, who directed movies like Ninaithale Inikkum, and Haridas. His last film was Wagha, and he packed up from the directing by finishing Wagha back in 2016. Kumaravelan has given a huge come back after these years with a cop story starring Arun Vijay, the recent sensation.
Background scored by Shabir, who has already created a huge expectation for the film. Stunts were choreographed by Silva, who has already worked with Arun Vijay.
The cinematography was done by Gopinath, who also Cinematographed Thadam with Arun Vijay. No official release date has been set for the movie's release except the approximate time in 2020.
Here's the #SINAM first look for you all!
Heartfelt thanks to Mani Sir for launching it..#SinamFirstLook @MSPLProductions @gnr_kumaravelan @gopinath_dop @ShabirMusic @silvastunt @DoneChannel1 pic.twitter.com/heO2DUxLzC

— ArunVijay (@arunvijayno1) November 19, 2019