Big boss 3 Tamil show loses its king Tharshan yesterday amid tears
Vijayan Sankar (Author)
Published Date :

Sep 30, 2019 09:10 IST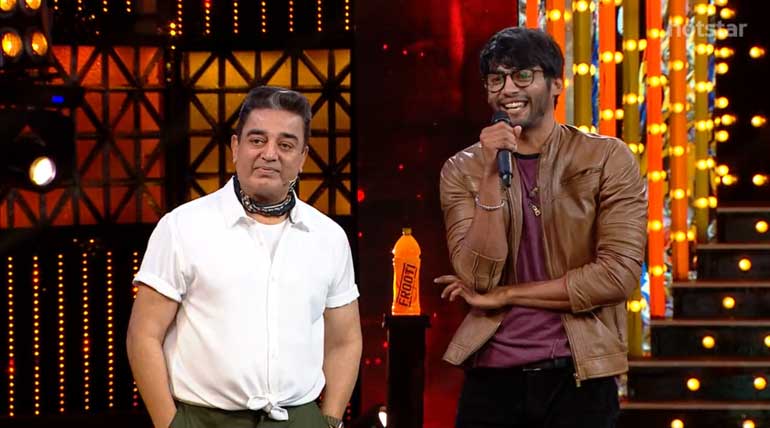 Big boss 3 show loses its king Tharshan yesterday amid tears not only from the contestants but also the audience.
Kamal tried his best to conceal his disappointment to evict Tharshan out of the big boss 3 Tamil show. Kamal even being a great actor of our times, failed to hide his feeling all through the one-hour episode yesterday. The big boss 3 Tamil show loses its king with the right build and an innocent face with a lovely smile.
His one-liners are sure a miss in big boss 3 Tamil show along with his mad task playing skills. As the audience with their crying and applause like never before in this show, showed their appreciation for Tharshan, the question of why he is being evicted looms large in the minds of all Tamil people in the world now.
Why did Tharshan, winner of big boss 3 Tamil until 50 days went out yesterday?
At the end of 50 days of big boss 3 Tamil show, it was declared with much pomp and glamour that the winner so far is Tharshan. Only after that, he played the big boss game well and more sincerely as per the rules than anyone else. That did not spoil his compassionate nature or showing his gratitude and love towards the other contestants.
Especially his relationship with Losliya as a sister, with Cheran and Sandy as brothers, with Mugen and Kavin as friends, with Vanitha, the aggressive person, with Sherin, the lover boy he did it all well. But what sent him out yesterday.
This hype, talk, anger, crying, and many emotions of the Tamil people is the reason. Only it could increase the TRP, costing Tharshan's dream of winning the show.
Is voting the reason for Tharshan to leave the big boss 3 Tamil house?
Kamal with a stone-faced while announcing Tharshan eviction. And he pointed the audience and said it is their voting as the reason. But the audience showed so much support to Tharshan, confirming that Kamal is not right about voting.
It also made him ask them did you all vote for Tharshan. But certain things are even above voting and in that case, even above Kamal's decision. And that is what happened for the Tharhan, the king of big boss 3 Tamil house to leave it yesterday.