Bigg Boss 3 Tamil Contestant Cheran Received Lowest Vote to Go Out But Not Evicted Today
Anusha Sathish (Author)
Published Date :

Sep 08, 2019 13:35 IST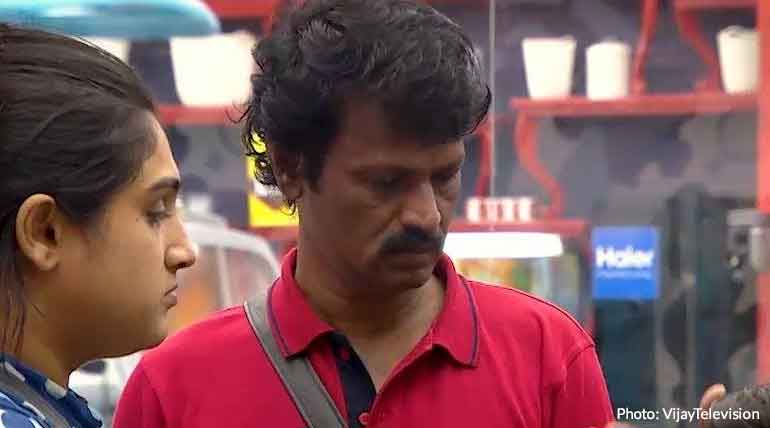 Bigg Boss 3 Tamil has crossed 75 days with chaos and confusions more than the previous two seasons. With eight members in the team, there are five now in the elimination list. Sources say that Bigg Boss 3 Tamil Contestant Cheran Received Lowest Vote to go out from Bigg Boss house but not evicted today. The reason will be Cheran kept in the secret room. The first person who got the secret room opportunity was Kasthuri. But Kasthuri was not accepting the same owing to her concerns towards her children.
So this time the Secret room opportunity went to Cheran and accepted the same. This is indeed shocking for the housemates to see Cheran goes out from the house. Bigg Boss 3 Tamil Contestant Cheran proves the only one in the house who is harmless and caring. But this secret room option is not known to the housemates.
It is decided that Cheran will be there in the secret room for a week and he will skip the elimination nomination in the following week. Bigg Boss 3 Tamil Contestant Cheran will be in again once the elimination nomination gets over. Next week double elimination will happen. It is expected Vanitha will be on the cards for sure. Will Mugen be the other? As we see the other contestants Sandy, Tharshan, Sherin, Losliya and Kavin, are people's choices. They all are equally placed in the good books of the people. So very tough to toss these people. As Cheran also skips the elimination bucket, maybe it is Mugen who is expected to share the elimination with Vanitha
But all these are speculations except for the secret room being given to Cheran today. Bigg Boss 3 Tamil Contestant Cheran told once that in both the seasons, the winner title is awarded only to youngsters. Not even in the finalist lot, 40 plus years are included. But Bigg Boss award is not only for youngsters, but it is for the right ones. This gives rise to a lot of expectations that the tile holder of this season will be again a youngster or a middle-aged?? Let's count down to see the final big day!!!