Bigg Boss 3 Tamil Day 28 3rd Promo will Spilt Contestants Unity
Vijayan Sankar (Author)
Published Date :

Jul 21, 2019 16:51 IST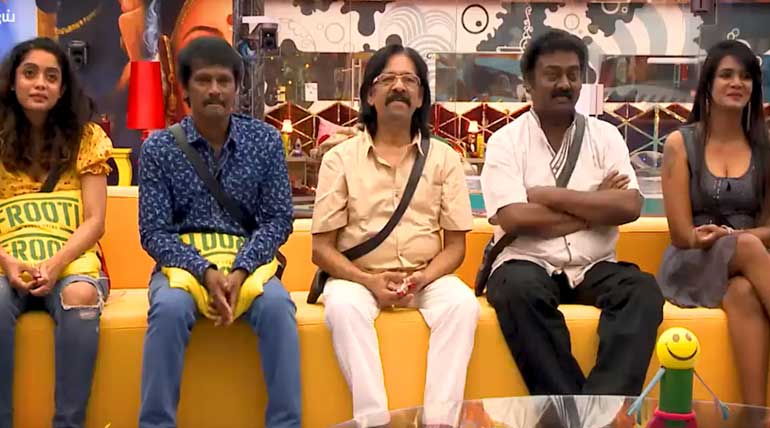 The third promo increases the expectations of day 28 of Bigg Boss 3 Tamil
The third and last promo for the eviction day is out, and it only adds suspense to the already confused audience. The third promo is about a comment made by a contestant on Cheran which Kamal asks him to find out.
Who is that and what kind of repercussions it will have among the Bigg Boss 3 Tamil contestants will make today's episode an exciting one. Also, there are going to be comments from most of the contestants for everyone to wait till 9:30 PM today to know about them.
What was the comment made by the contestant against Cheran?
Kamal in the third promo brings in a new kind of embarrassment to the contestants to make the audience more excited with new surprise developments for the eviction day.
It shows a little angry Kamal asking Cheran to identify the person who said something wrong about him. He said the exact words as "Sathan Vedam Othutha." Many audiences think that it could be Sandy.
Kavin was also asked to identify someone who said wrong about him?
Kamal also asked Kavin to identify the person who said the following words against him "Since he gets clapping in the eviction round he had changed tracks." It is the trick of the big boss to induce more fight among the contestants.
The words said during the previous weeks against each other are now in the open, and it will cause a new set of equations and groups in the Bigg Boss 3 Tamil house.
A lot of surprise on day 28 of Bigg Boss 3 Tamil:
Apart from the eviction suspense today, the third promo has brought in a new development of finding one another's critical and damaging remarks. What comments the contestants made against each other is out in the open now. What kind of change it will bring in the big boss 3 house is an exciting one for the audiences.
The big boss is never short of surprises, and promo 3 has again proved that. The eviction day will have another spice to it apart from the eviction of the contestant.
It will have a far-reaching impact among the contestants, and only those who have only one face can escape this tirade. But, for the audience, it is going to be the fun and exciting day today.
It is because of knowing how the contestants have behaved and commented about one another during the last 27 days. Watch Vijay TV and Hotstar for an exciting and entertaining show at 9:30 PM.
Related News