Bigg Boss 3 Tamil: The Stage Moments With Sandy's in laws - Real Life Hero
Anusha Sathish (Author)
Published Date :

Sep 16, 2019 08:07 IST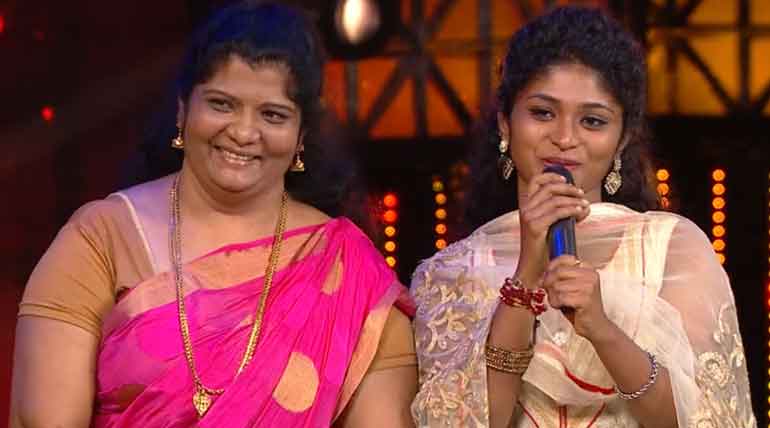 Sandy one of the tough contestants in Bigg Boss 3 Tamil season is the entertainer of the show from the beginning. He was sober, well behaved, down to earth person. Initial days every one has the view that he plays this character for Bigg Boss 3 Tamil. Later on, we get to know that it is his originality and liking towards him from the audience side increased. When Mohan Vaithya was inside the Bigg Boss house, there were some hiccups between Mohan Vaithya and Sandy, but it was one side complaints from Mohan. This is due to his age factor, and Mohan Vaithya was not able to take his comments.
Eventually, his real character was exhibited, and not a single person raised a complaint against him. Yesterday was a big surprise when Kamal called everyone's family and the persons who didn't enter the house were staged. Sandy was asking about his wife's sister on the other day, and she, along with Sandy's mother in law was shown up on the stage.
Wonderful moments it were, When Sandy exhibited his emotions to her and his mother in law. Even we are wondering how could be a son in law so close to his mother in law. Both of them called each other with pet names. Unless a person is too good and exposes his generosity and care, very hard in our state to get mingled like the way it shows. Hence Sandy should be construed the real-life hero.
Sandy's mother in law said "Win over the trophy and come dear son in law. Wao moments those were to see. Now it is understood that Sandy's care gets extended towards his extended housemates in the Bigg Boss house. We are really happy even if he gets the title conferred. He is in the hearts of the audience now. Very proud of you Sandy.
Related News