Bigg Boss 5 Contestant Thamarai Selvi Excitements Gathered Fan Base
Sophia Loren (Author)
Published Date :

Oct 07, 2021 11:23 IST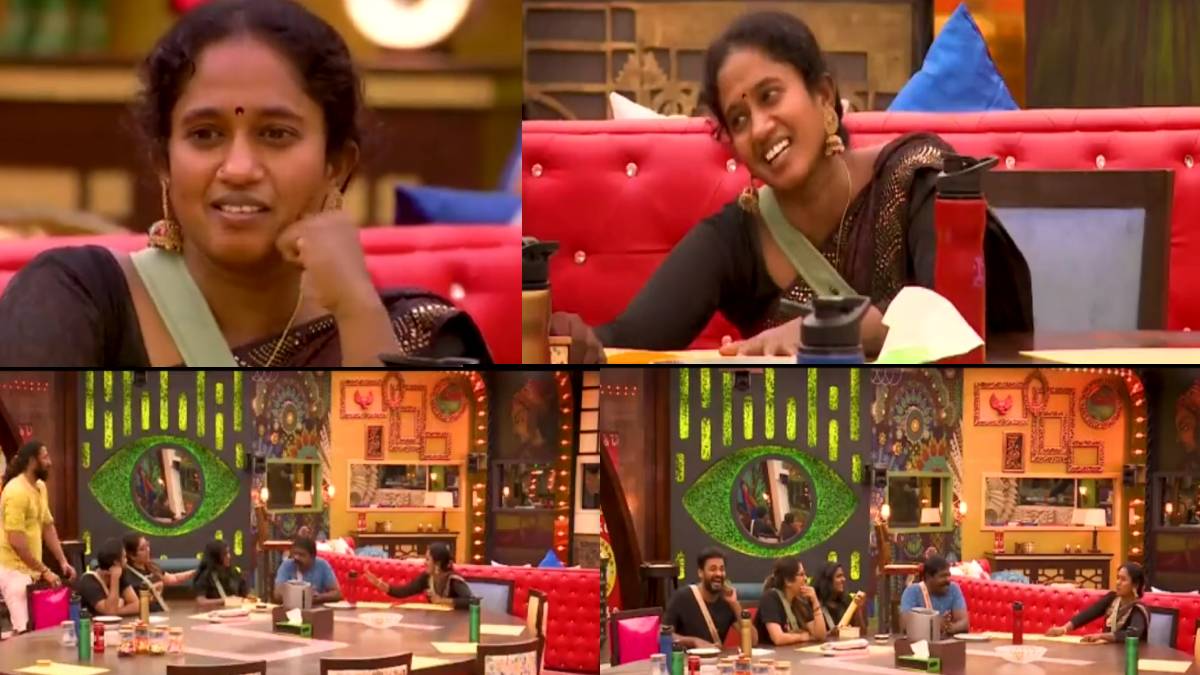 Bigg Boss 5 Tamil Contestant Thamarai Selvi is the best example for the context is 'Don't Judge a Book By its Cover.' She was the only contestant who was far away from the film industry, modelling, and fame. However, she came forward to live along with other celebrities to win the Bigg Boss Title without hesitation. This courage and confidence must be appreciated.
She entered the Bigg Boss and looked at the co-contestants strangely on her first day. And she is the only female contestant who interacts well with all the other contestants. Her innocence makes her screen space more attractive. She is making the people around her laugh with her innocence.
Even in yesterday's episode, she was the vital character to be noted after Priyanka's atrocities. Yesterday she had a funny argument with Abishek Raaja, in which Raaju came in between and asked her, " Did you come to Bigg Boss after seeing only the last ten episodes of early Bigg Boss? You are doing arguments that are to be done in the last ten Bigg Boss episodes."
This scene was one of the funniest parts of Yesterday's Bigg Boss episode. Following that, Thamarai Selvi was in conversation with Priyanka and Imman Annachi in the dining space. At that time, Priyanka questioned her with few interesting questions which projected the innocence of Thamarai Selvi.
Priyanka questioned her, asking about what people advised her before coming into Bigg Boss. Thamarai Selvi said, "People told me there would be fights and arguments. And I was ready to face the fights. If people speak well to me, I will speak well. If they come in for arguments, I will engage in arguments."
Priyanka again questioned Thamarai Selvi, 'even after knowing that there will be arguments, why did you come to the show?' Thamarai Selvi answered in a pleasant way that, ' I was delighted when they called me for a television appearance, and I don't want to miss that. My Mother has bought a television in her house to see me in Bigg Boss."
When asked about nomination and elimination, she was completely unaware of those. She told Annachi to go out instead of her. Thamarai Selvi excitedly said,' Annachi, why do I want to go out of the house? We don't even have an AC in our home, but here we have. Bigg Boss is giving us food, and I am happy here. I will not go out of the house, leaving the colourful house and lightings."
After her activities inside the Bigg Boss house, the hashtag #thamaraiselvi #Ourdearlotus goes viral on Twitter and other social media. She is reflecting the truth of middle-class life. Bigg Boss fans say that appearance of Thamarai Selvi is fun to watch and to entertain. Let us wait and see how the journey of Thamarai goes inside the house along with the other Bigg Boss contestants.