Bigg Boss Tamil 5 Episode 9 Day 8: Why Isaivani Was Nominated?
Thangaraja Palaniappan (Author)
Published Date :

Oct 12, 2021 10:13 IST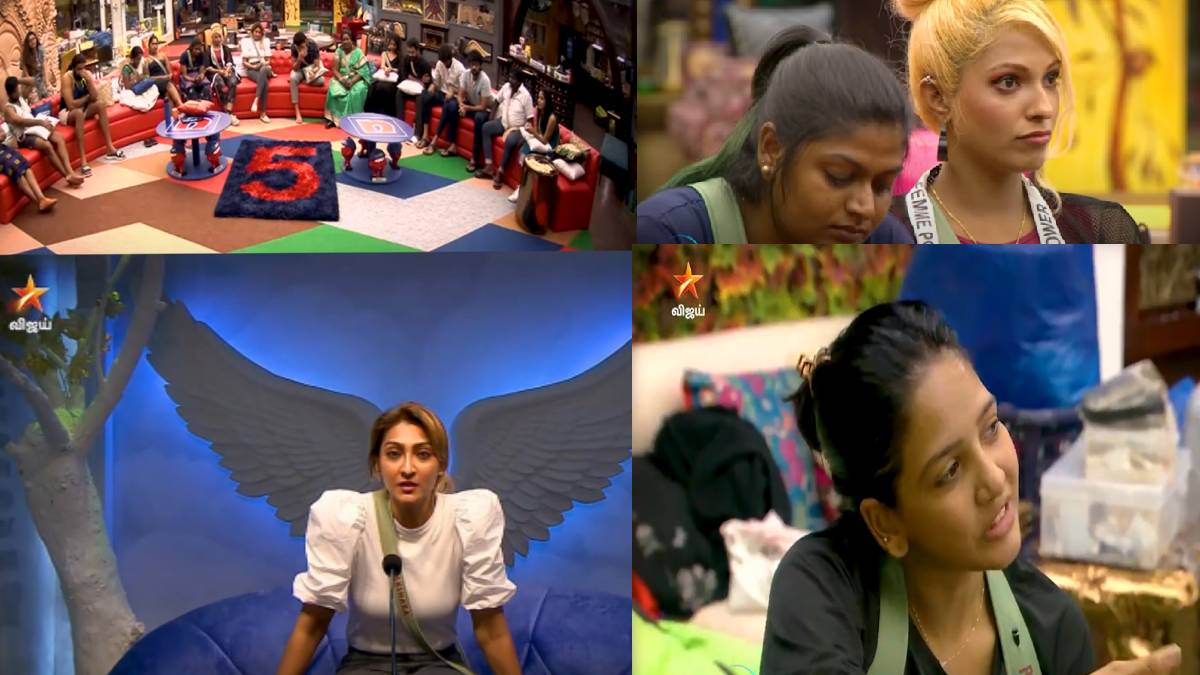 The nomination has been completed for the first time in the Bigg Boss Season 5 Tamil. All the contestants other than Pavni Reddy is on the list of nominated contestants. Thamarai Selvi is not on the list because she has won the captainship.
The Bigg Boss contestant list got reduced from 18 to 17. It is because Namitha Marimuthu walked out of the Big Boss 5 house, so there are currently only 17 contestants in the tournament. Tamarai Selvi won the leader task yesterday. So it was announced that no one should mention her name in the nomination process.
Announcing the nomination, Big Boss teased, saying, "Nobody should dress up pretending to be nice." After that, the contestant went to the confession room and started the nomination. The Big Boss announced the nomination list after everyone had finished nominating.
Nadia Chang, Raju Jeyamohan, Iykki Berry, Niroop Nandakumar, Suruthi, Madhumita, Imman, Ciby, Isaivani, Varun, Chinna Ponnu, Priyanka, Abhinav, Abhishek and Akshara were on the nomination list.
All the other contestants in the Bigg Boss house except Pavni Reddy (biography) are on the list. Thamarai Selvi was not nominated because she is the leader. Out of the total 17, 15 have been nominated in yesterday's episode.
Following the nomination, the team was decided. The contestants chose the teams without any arguments. The cooking team for this week is Niroop, Raju, Abhinav, Pavni Reddy and Suruthi. The contestants in the House Keeping team are Varun, Abishek, Akshara Reddy, Chinna Ponnu. And in bathroom cleaning comes the Iykki Berry, Mathumitha and Ciby. The vessel washing team are Nadia Chang, Isaivani, Priyanka and Imman.
So far, the Bigg Boss 5 Tamil episodes are moving interesting let us wait and see how the upcoming weeks go with the thoughts of elimination week.