Bigg Boss Tamil 5: Bigg Boss Tamil Revealed Season 5 Eye Officially
Sophia Loren (Author)
Published Date :

Aug 31, 2021 18:03 IST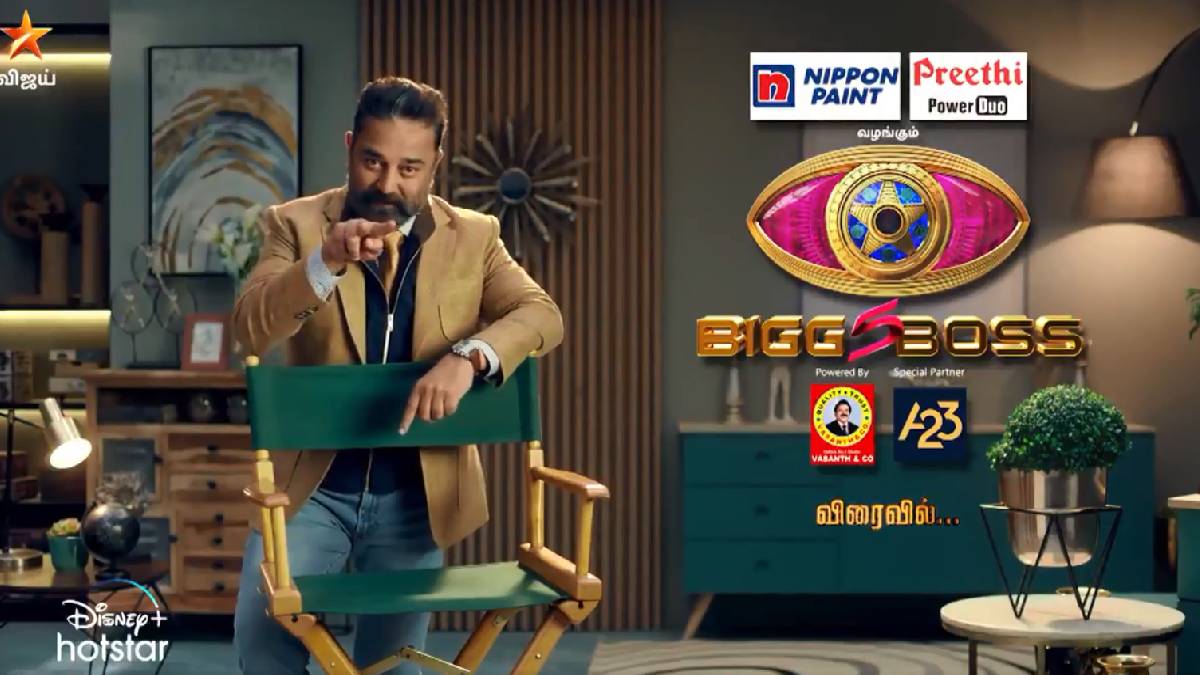 Bigg Boss Tamil has announced and screened the eye of Bigg Boss season 5. This announcement is the most important update when it comes to Bigg Boss. Yes, Bigg Boss Tamil has officially screened the Bigg Boss eye, as announced this morning.
Bigg Boss season 5 Tamil promo shooting is almost done, and the contestant list is getting ready. The expectation highly falls into Cook with Comali contestants, Shakeela's daughter Milla, Vijay Tv serial actress, Kanmani Sekar newsreader and anchors of Vijay Tv.
It has been looked forward to seeing Pavani Reddy in Bigg Boss season 5. Pavani Reddy is recently gaining attention on social media after her appearance as Nandhini in the Tamil serial Chinna Thambi on Vijay TV. The expectation is high on her to be one of the contestants in BB Season 5.
Let's keep waiting to know updates on the Bigg Boss Tamil 5 contestant list and all about the exciting tasks. The Bigg Boss house set work is under progress and is located exterior to Chennai. The contestants are chosen only after undergoing the covid test and vaccination. The next waited update is the promo of Bigg Boss Tamil Season 5, and it is expected to be released soon.
Further updates on Bigg Boss can be expected soon as the important icon Bigg Boss eye is revealed. Bigg Boss Tamil fans are curious to know the contestant list, and few interesting names are rumoured. It could be nice if the names heard are officially announced as contestants by the Bigg Boss Tamil.
ஆரம்பிக்கலாமா? ? #BiggBossTamil Season 5 | விரைவில்.. @ikamalhaasan #BBTamilSeason5 #BiggBossTamil5 #KamalHassan #பிக்பாஸ் #VijayTelevision pic.twitter.com/Nozd1mE21X

— Vijay Television (@vijaytelevision) August 31, 2021