Bigg Boss Tamil season 2 title winner Riythvika and Janani Iyer to visit Bigg Boss house today
Anusha Sathish (Author)
Published Date :

Sep 23, 2019 15:23 IST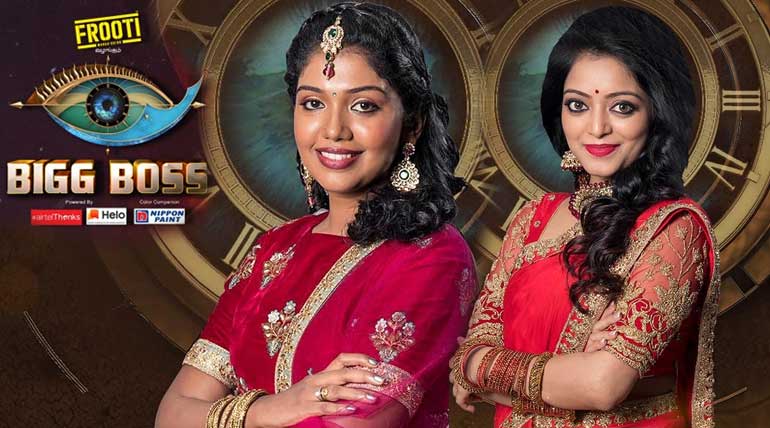 Bigg Boss Tamil 2 title winner Riythvika and Janani Iyer to visit Bigg Boss house today: With Cheran's eviction, Bigg Boss house looks charmless. Even after all the contestants voiced out their hope of Cheran being saved in the first instance, he is out of the house now. Unless something springs, the house will lose its glamour. Organizers have planned to bring in Riythvika and Janani Iyer, the Bigg Boss 2 contestants to give tips for the existing housemates for the final few days task.
Also, we know these two contestants were there during the final few days of Big Boss season 2 with Riythvika bagging the title. It is said that both are getting good opportunities in the industry post-season 2.
Not sure whether they would be immediately sent out or do they have plans to stay. Their visit will certainly restore the liveliness in the house. It is to be noted that both Janani and Riythvika played well, silent and not controversial contestants. It was a time when there were two groups inside the house with all the prevailing contestants formed one group with Sherin being neutral.
Now the resilience is missing amongst the contestants. Cheran was charismatic in showing the resilience hitherto, and now even that is zeroed out. It looks like everyone is restive in the house at different levels.
Sandy and Losliya were crying to Big Boss to let them out of the house. They must be on the loose is what they are feeing now as they do vegetate at home except for the task time. From outside, comments can easily be passed, but after 90 days of resisting the true self, the final ten days are becoming difficult for the contestants to sail through. Bringing new people as a guest in the house will spring some happiness inside reducing the monotony. Let's wait and watch for more information.