Bigg Boss Tamil Season 3: Goosebumping Last over
Vignesh Subbaian (Author)
Published Date :

Sep 26, 2019 14:47 IST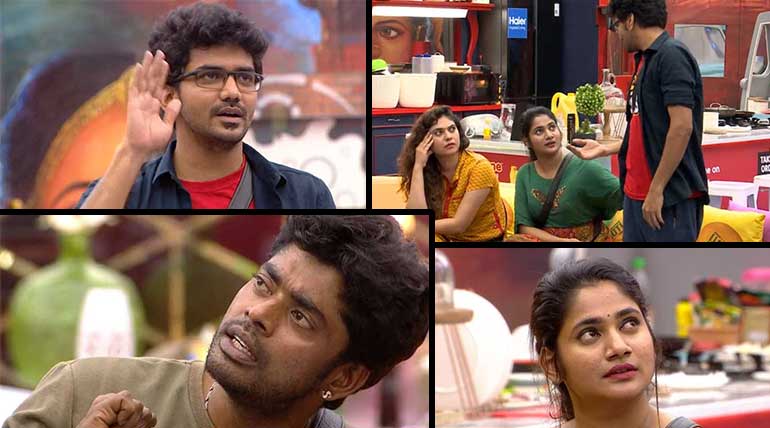 Bigg Bosses Season 3's goosebumping Last over: Last over of Bigg Boss season 3 is on and it is no longer less for people's expectations. It is obvious; now, Bigg boss is playing more strategically than the contestants inside that house.
A call for memories: Except for the first season, the finale week is incomplete without remembering the previous seasons. In that way, Janani Iyer and Season 2 title winner Rithvika were in the house a couple of days ago following Yaashika and Mahat's visit. BB is all about life-changing events of its contestants.
That was proved by the contestants of previous seasons like Harish Kalyan, Raiza Wilson and recently, Rithvika.
Riythvika has launched her movie "Gundu" trailer in the BB house on her visit. As like Riythvika, Janani Iyer has also revealed her upcoming movie name as Velum which would be a romantic thriller, starring Ashok Selvan and herself in lead roles.
BB season 3 hits its first sixer: Bigg boss is well known for unexpected surprises and twists. As a part of that kind of surprise or twist, Bigg Boss had announced that it was offering Rs.5 lakhs for the contestant in return of a self-eviction. Now, only six contestants are left for finale; whereas Mugen is not in danger to accept that offer while the rest 5 should undergo the hard time.
As Bigg boss season 3 pushing forward to its climax every scene is profoundly increasing the heart rate of viewers. Like adding fuel to the flame, Gurunadhar is now chocking the contestant by offering instant cash "5 lakhs" while they are on their way towards the 50 lakh prize amount. Now the question is "who will walk away with that 5 lakh?" It has triggered BB watchers to stay tuned with it.
What's in Kavin's mind? Even though co-contestants are not happy with Kavin as he stood up to accept the 5 lakh offer, BB made the people to think about the reason behind it; whether it is because of Kavin's family issue or his own strategy which made him to stood for self-eviction? Always Bigg Boss is like Vijay's Thuppakki climax "Sleep with suspense".
"Expect the unexpected "is the mantra of Bigg Boss. So, the only choice left to us is to cross our fingers wait till the last ball of this over to know the titleholder of this BB season.