Bigil Income Tax Raid Has Seized Nothing from Vijay's House So far
Vignesh Subbaian (Author)
Published Date :

Feb 06, 2020 17:58 IST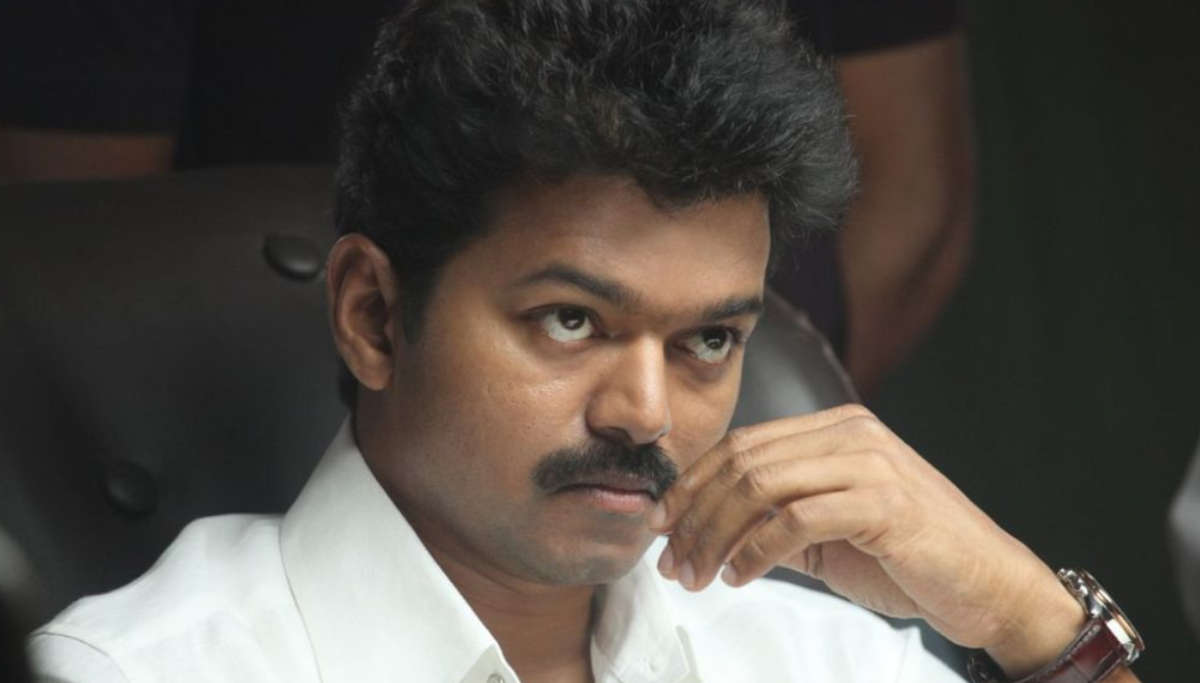 #WestandwithVijay is the top trend in Twitter India today after news of IT questioning Vijay and its raids in his residence. Though the IT officials did not address the media even after two days of raids now, a press release by the ministry of finance dated February 6, confirms seizure of 77 crores only from a financier and nothing from Vijay.
The press release signed by Commissioner of Income Tax, Media and Technical policy, further says that as far as Vijay is concerned, the investigation is only on his immovable properties and about his salary for the movie that he received from the producer. The release made the Vijay fans celebrate, and the hashtag shoots up again to the top to prove that the raid from Vijay seizes nothing.
The Press Release of the Ministry of Finance: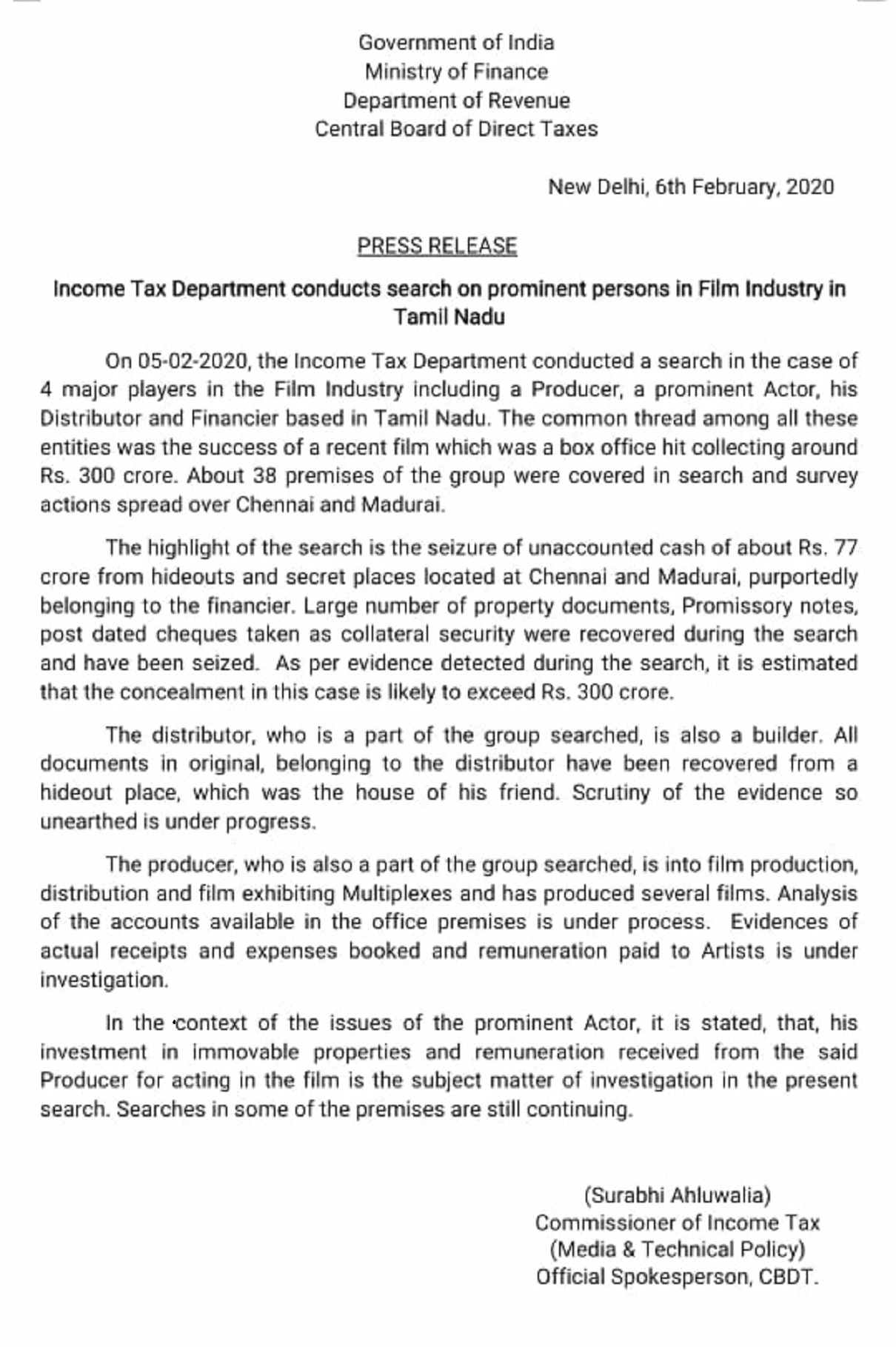 The IT raid continues in 38 places, and the main focus and seizure of documents are from that of the financier Anbu Chezhian. He has financed the AGS group for taking the Bigil movie. He is a controversial financier for years, and now more than 77 crores have been seized from him so far. Also, on finding a secret hideout of his friend's home, the IT sleuths have recovered documents, including promissory notes, post-dated cheques, and collateral security documents worth more than 300 crores.
Along with Vijay, there seems to be nothing found from that of AGS group raids also. This press release comes as a significant relief for the Vijay Fans' who have trended the hashtag to the top position in India to prove the innocence of their Thalapathy. However, the raid is still on and believed to continue for the next day.