Bigil and Kaithi: Star Value of Vijay has made a Huge Impact on Kaithi
Gokul Saravanan (Author)
Published Date :

Oct 30, 2019 17:12 IST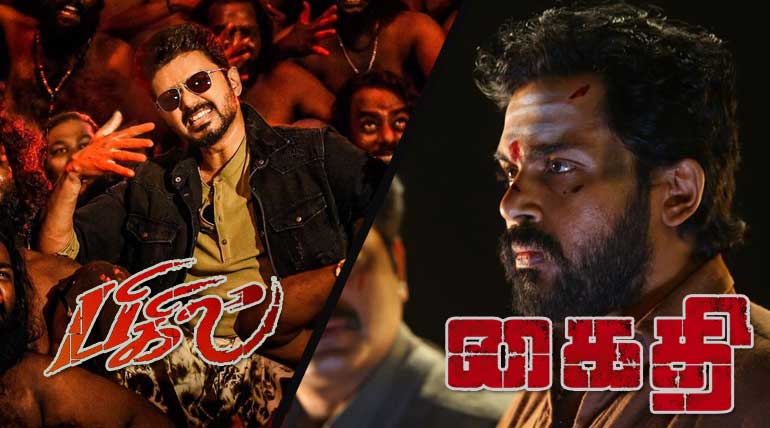 Without any doubt, Bigil and Kaithi are the recent highlights from the Tamil Cinema industry since Diwali 2019. On Wednesday, while Bigil made into the 200 crore club, the Kaithi team is celebrating its success with a meet. While the movies' collections are on their course, some talks are being put forward by a few on social media. One of the talks is, "Vijay's Star Value has made a huge impact on Kaithi's gross."
Bigil, directed by Atlee, has a commercial story with football and women empowerment as its core. On the other side, Kaithi, directed by Lokesh Kanagaraj, is a thriller story with some sentimental scenes and a lot of actions. Both the movies are running on different journals, and the star values have nothing to do with them.
Tamil cinema industry already earned more audience for the thriller journal while there are people who always love to watch a commercial film rather than adventure and thriller. Apart from adventure and thriller, Kaithi is a daring try by Lokesh Kanagaraj to give a hit without any female lead and songs. The attempt should be appreciated.
As per the recent reports, Bigil has crossed its target, $1 million, in the United States on Wednesday and getting praised by both Vijay fans and the rest. Kaithi is being praised by many for its gripping thriller story, and that has led to its success meet.
Sources confirmed that both movies had gained their own set of audience. Both films seemed to have fulfilled the expectations of the audience in their unique way. If the situation is considered as a race of Diwali, it's obvious, Bigil is the highest grosser than Kaithi for this Diwali. But, that doesn't hamper the value of this thriller movie.