Bypass Road Hindi Movie Review: Thriller movie without exciting thrills
Gokul Saravanan (Author)
Published Date :

Nov 08, 2019 12:38 IST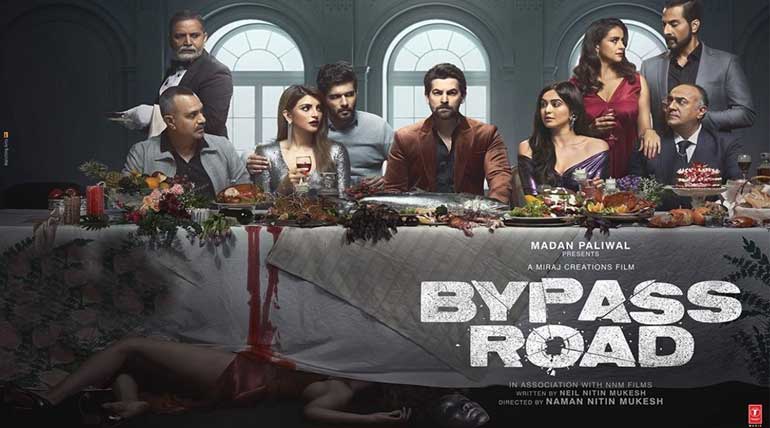 Every bad thing that happens is not a coincidence; there may present a mastermind who is starving for blood is the one-liner of the movie Bypass Road.
Bypass Road, a recent Movie released this Friday, is one crime thriller from the director of Johnny Gaddaar. Neil Nitin Mukesh, who is the director of the movie, leads the film as a half-stricken protagonist who ended up in a wheelchair following a fatal car accident. The film runs 137 minutes, where its trailer had more scenes of Adha Sharma than in movies.
The movie starts accelerating after the inflicted murder of Shama Sikandar, who plays a supermodel character in this movie, following a short fun, with her fashion designer boss, Neil Nitin Mukesh. Taher Shabbir, who played the boyfriend role of Shama, has appreciably done his part by gone missing like a licensed gun, just to increase the suspicion on murders happening in the movie.
Mukesh gets into an accident while fleeing the crime spot and subjected to a wheelchair with a framed murder case and a masked killer in loose to take his life. However, the movie doesn't throw any new item on the table except revelry, property dispute, untrustworthy family members, and betrayal. The screenplay seems like a mixture of old thriller detective movies of Hollywood.
As it is said, a mixture of the '90s and '80s, the first half, mostly goes off in confusion. Random step in of songs doesn't make any sense but increases the complexity. The genre of the movie said it is a crime thriller. So, there are crimes in the film, and content lacks the so-called thriller.