Etharkkum Thunindhavan Tamil Full Movie Starring Suriya Review
Sophia Loren (Author)
Published Date :

Mar 10, 2022 10:43 IST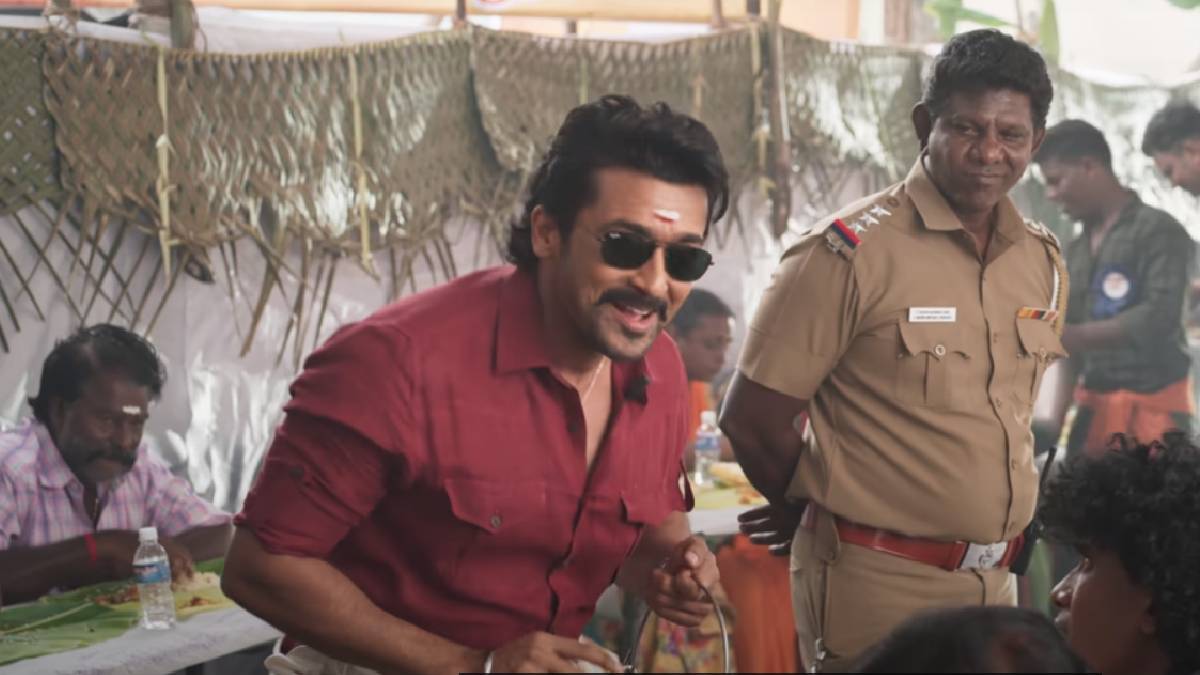 Movie: Etharkkum Thunindhavan
Cast: Suriya, Priyanka Arul Mohan
Director: Pandiraj
Producer: Kalanithi Maran
Editor: Ruben
Actor Suriya's Etharkkum Thunindhavan, directed by Pandiraj and produced by Sun Pictures, is released in Theatres today. After a very long break, fans celebrated the movie as they saw actor Suriya on Bigg Screen. Suriya is considered one of the best Tamil actors to give massive hit movies on OTT platforms. Etharkkum Thunindhavan Movie review comes with more positives than negatives.
Etharkkum Thunindhavan Tamil movie is written, keeping the Pollachi gang rape case in mind. It is very hard to forget about the cruel incident that happened to more than 200 females in Pollachi. The Pollachi sexual assault case occurred on February 12, 2019. This case came into the spotlight after the complaint of a 19-year-old girl who was raped in a moving vehicle.
Pollachi case is about a gang that befriends young girls and women on social media, and the gang seduces them into isolated locations and sexually attack them. Not only this, the gang had a habit of filming the incident and blackmailed the girls by asking for money and to come to them again. This incident was happening for years, and later the truth came out.
This case shook the entire state of Tamil Nadu. This incident is centred in the movie Etharkkum Thunindhavan. The same incident happens, and the hero Suriya fights for the women. Did the girls save? How does Suriya stand for women? are the other part of the story.
Etharkkum Thunindhavan is an absolute family entertainment film, and it will be wholly enjoyed by the family audience and women. Suriya has given his complete effort to the success of the movie. His acting is a huge strength to the entire film. Most of his comedy scenes has worked well in this movie. The other characters have also done justice to their role. Etharkkum Thunindhavan comprises love, romance, emotion and action.
The actions are super cool, and lots of credits flow for the action choreographer. The fight scenes are intense, but the Villan characterization is not well written. The music of Imman and the choreography of R. Rathnavelu is well merged with the edit of Ruben. There are only very few negatives in the movie Etharkkum Thunindhavan which can be seen in the first half as there are few lagging and logical errors.
Etharkkum Thunindhavan casts are Suriya, Priyanka Arul Mohan, Vinay Rai, Sathyaraj, Rajkiran, Madhusudhan Rao, Jayaprakash, Hareesh Peradi, Saranya Ponvannan, Devadarshini, M. S. Bhaskar, Soori, Redin Kingsley, Pugazh, Vela Ramamoorthy, Sai Dheena, Ciby Bhuvana Chandran, Ilavarasu, Subbu Panchu, Saran Shakthi and Tiger Thangadurai.
Watch Etharkkum Thunindhavan Tamil Full movie in theatres from today. It is an absolute family entertainment action movie. There are no hesitation scenes in the film Etharkkum Thunindhavan. This movie holds a strong message which all the youngsters must know.