ads
IFFI 2019: Superstar Rajinikath is selected for the Icon of Golden Jubilee award
Gokul Saravanan (Author)
Published Date :

Nov 02, 2019 12:30 IST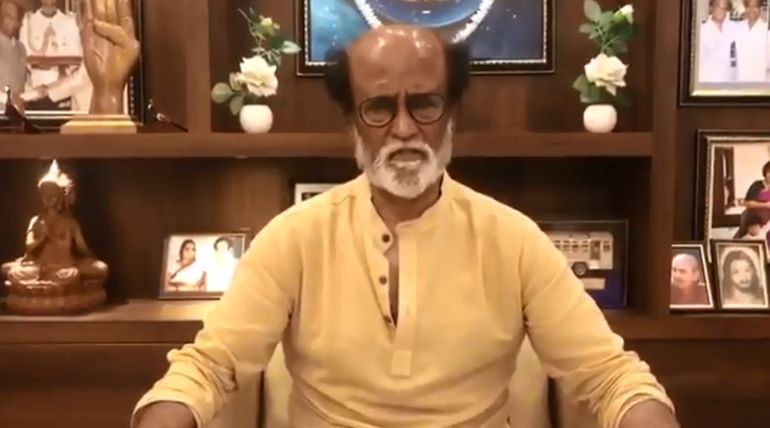 IFFI is about to award the Icon Of Golden Jubilee to Superstar Rajinikanth: Superstar Rajinikanth, the well-known figure and also a Padma Vibushan award recipient, has been recognized for Icon of Golden Jublie award of 2019. The Central Government seemed to have decided to celebrate Rajinikanth with this award in the International Film Festival of India that sets to happen in November 2019.
IFFI is an annual event celebrated by the Indian government to recognize the arts section, which is prominent of the movies and actors, of the nation. This year the center has decided to set up this event in Goa from November 20 to 28. None like the previous years, the celebrations are expected to go beyond the limits this year as it is the 50th anniversary of IFFI.
IFFI golden year in Goa from 20th to 28th November is about to celebrate best Oscar and national films
While the arrangements are already underway, Prakash Javadekar, Minister of Environment, Forest and Climate Change, Information and Broadcasting, has tweeted his award announcement for Rajinikanth with a photo of the actor.
The minister tweeted, "In recognition of his outstanding contribution to Indian cinema, during the past several decades, I am happy to announce the award of the ICON OF GOLDEN JUBILEE OF IFFI 2019 is being conferred on cine star Shri S Rajinikanth".
The famous actor with a huge fan base across the nation has just included himself in politics. However, his position in the political field seems so Right, and his belief in his movies seems so Left. The ICON award came in as a surprise to the actor and as a fuel for confusion in spotting his exact position in politics.