Kaappaan the blunt reality of the society is clearly depicted
Anusha Sathish (Author)
Published Date :

Sep 22, 2019 17:08 IST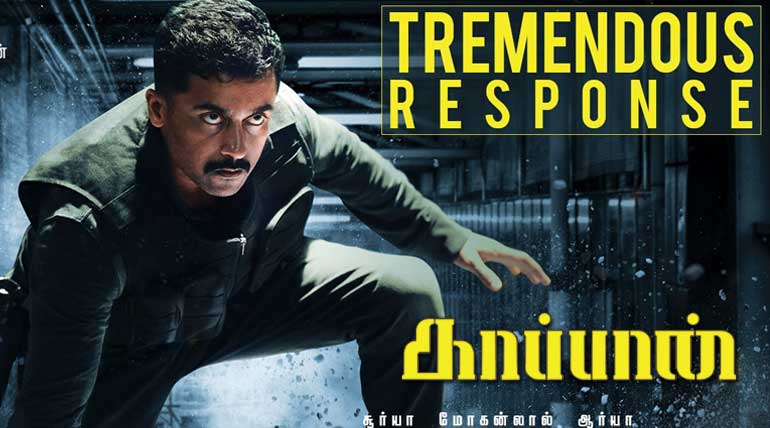 Suriya leads Kaappaan although invited average comments, it is indeed a deserving movie worth watching once. The blunt reality is exposed well in the film. The movie is designed in such a way that the audience can understand the blatant truth prevailing in the society. The agriculture, which is the current conundrum is very well touched upon.
The prevailing issues in India, especially in Tamilnadu, has been designed spic and span in the story. Thoothukudi issues and the likes of how police reacted was indirectly communicated. The ill-treatment of farmers brought literally tears in the eyes. The cops behaviour and trick plays were clearly underlined. The political chaos and their common goal of getting the seat, paying zero focus to the development of the nation is also shown.
Hats off to the Special Protection Group wherein an instance Suriya said, "Everyone will be paid for their service rendered, but we get paid for death too. We always walk in the road of death." Amazing it is, the Prime Minister's role, the Cabinet Minister's role, to what extent a Prime Minister has voice towards defending the country. Suriya demonstrated fantabulous acting skills.
To what extent the money has dominated the life of an ordinary man was underlined. At one instance, it was shown that an insect from South Africa has devastated the crops in the delta region. Strange to see that, not sure whether these kinds of options are known, this is an extra knowledge imparted to the sinners.
The movie is worth a watch and purse all your views and reviews. Good to go and comment on the movie.