Lift Trailer Release: Watch Kavin Tamil Movie Lift Official Trailer
Sophia Loren (Author)
Published Date :

Sep 24, 2021 18:23 IST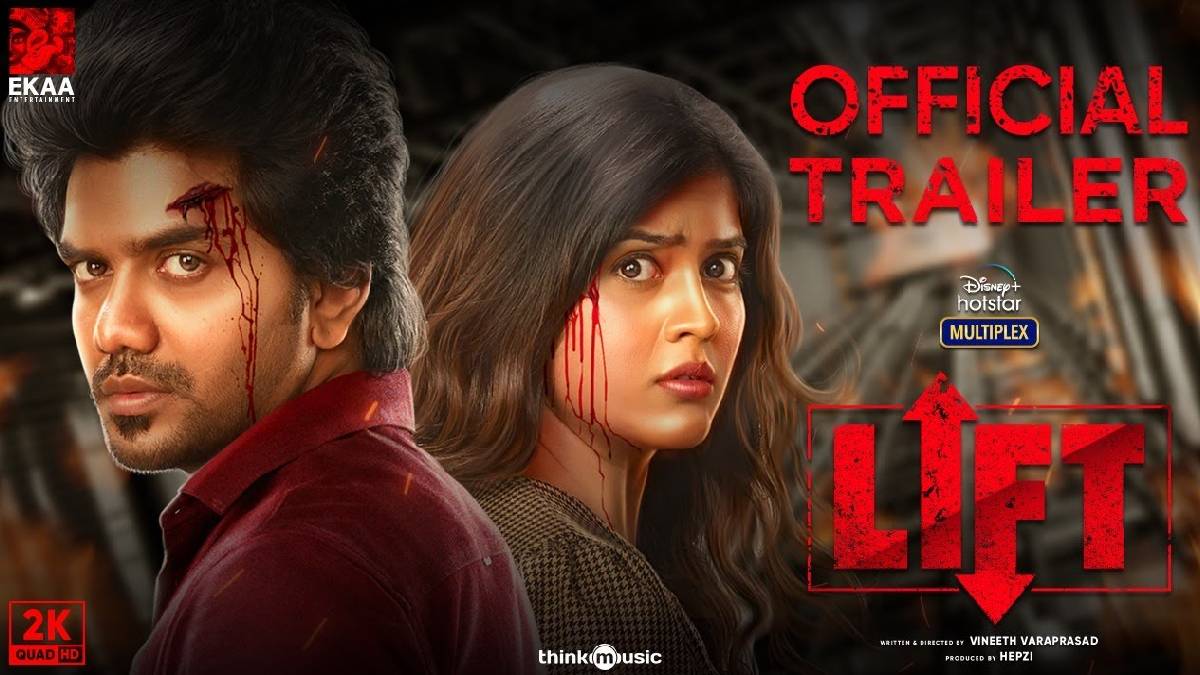 Here is an update on Kavin's upcoming Tamil movie Lift. The trailer of the film is released and keeps receiving good comments. The trailer was released by actor Sivakarthikeyan. The film will be released on October 1 in Disney Plus Hotstar.
Lift movie, directed by Vineeth Varaprasad, is announced to be released on October 1. The movie has huge expectations because Bigg Boss Kavin is taking the lead role in the film along with Amritha Aiyer. The film is a romantic thriller film.
Initially, it was thought the film would be a romantic comedy with some thriller, but only after watching the Lift trailer was it clear that the film is a horror-thriller film. The background music has perfectly merged with the incidents in the trailer.
The video begins with youngsters working in an IT company. All the employees are busy with their work, go for a break at a sharp time, and get back to work. At 9 am all the employees are starting their work and takes a break at 11 am. And at sharp 1 pm, they move for lunch and gets home by 7 Pm.
But the hero Kavin had few works to be done, and so he stayed after 7 Pm. At that time, he feels some strange things happening around him. He gets into the Lift and closes the doors, but it keeps opening. That is where the main storyline begins.
After watching the Lift trailer video, the curiosity has begun to watch the film. Even the trailer made the viewers think about many questions. How the heroine gets there? What was the flashback? What will happen next? And many other questions will make you wait for October 1. The Lift will be released in Disney Plus Hotstar.
Happy to release #LiftTrailer - https://t.co/MwVv7tf2UL

Awesome trailer & looking forward to the film ? Best wishes to @Kavin_m_0431 @Actor_Amritha Dir @VineethVarapra1 @Hepzi90753725 @willbrits @ganesh_madan @nyshanth_r @dancersatz & the entire team for a huge success??

— Sivakarthikeyan (@Siva_Kartikeyan) September 24, 2021