Marjaavaan Bollywood movie copies Viswasam BGM - Imman disappointed comments in Social Media
Anusha Sathish (Author)
Published Date :

Sep 26, 2019 21:55 IST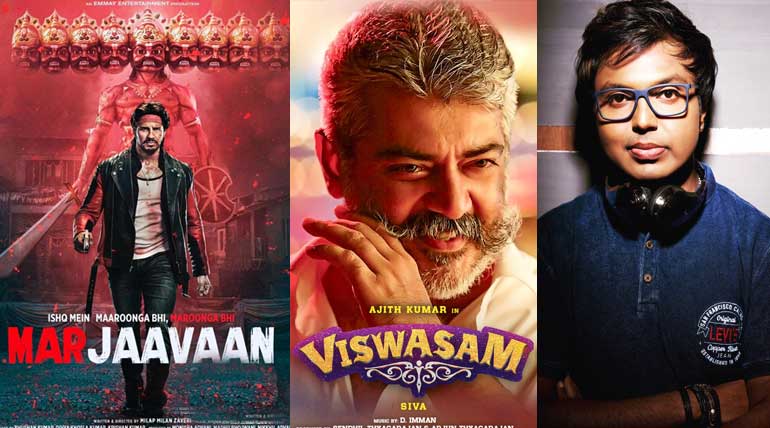 Marjaavaan Bollywood movie copies Viswasam BGM- Iman's disappointed comments in Social Media: Thala Ajith Viswasam the much applauded thunderous movie has the best BGM which glued the audience on screen. Throughout, the movie has not distracted the audience much.
Between the upcoming Bollywood movie, Marjaavaan has copied the BGM of Viswasam which was heard abruptly in the trailer released. But there was no information from the production house nor any intimation from any source regarding this.
Music Director D. Imman has vented out his disappointment in social media, stating nothing has been intimated. No harm to use the music, but there is a protocol that it should have been informed prior to using.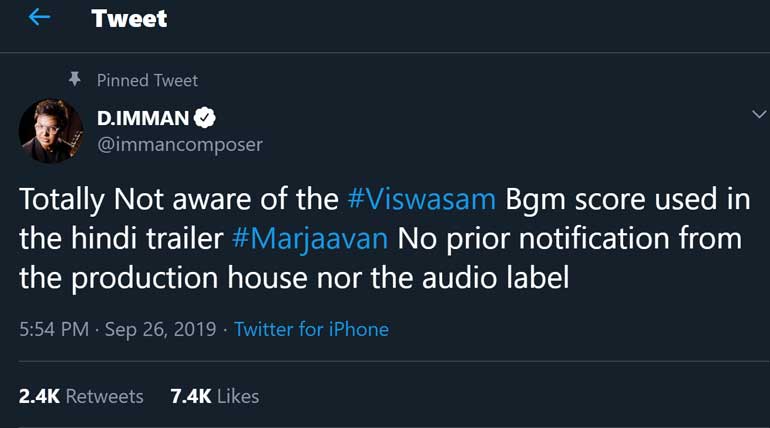 Viswasam is the best movie for Ajith in the recent past, and everyone saw the movie. It was so obvious that as soon as we hear the Marjaavaan BGM in the tail part of the trailer, Viswasam flicks for a second infront.
Marjaavaan is the upcoming Bollywood movie lead by Riteish Deshmukh with Sidharth Malhotra, Tara Sutaria and Rakul Preet Singh. The movie was directed by Milap Zaveri and produced by Bhushan Kumar.
There is an interpolation that the trailer background by Imaan, Sanjay Chowdhury. Not sure what is the sequence of this. Will Imaan accept this or have they arrived at any consensus? Let's wait and check for more.