Namma Veettu Pillai Critic and Public Reviews
Sivaranjani Soundararaj (Author)
Published Date :

Sep 27, 2019 15:40 IST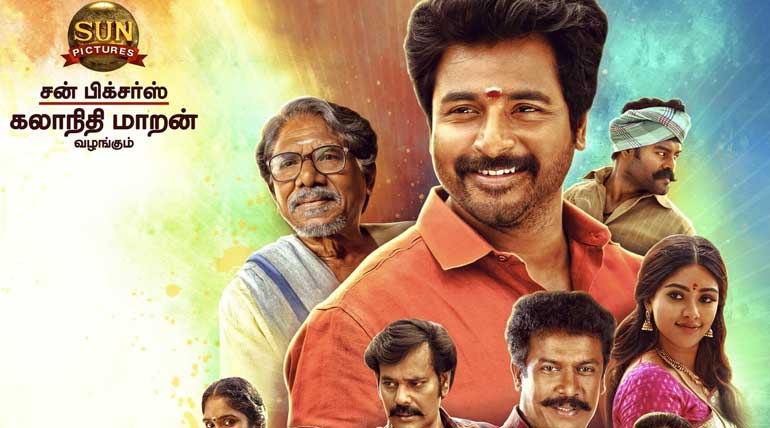 Sivakarthikeyan is back with Namma Veetu Pillai Emotional hit -Movie Review
Namma Veettu Pillai starring Sivakarthikeyan, Aishwarya Rajesh, Soori, Anu Immanuel directed by Pandiraj meets the screen today for audience approval.
As of the last two films of Sivakarthikeyan is not a much big talk buster; he is back with his emotional drama with director Pandiraj.
Sivakarthikeyan generally targets family audiences, and this story fulfils the criteria in an improved angle. Family-oriented subject suits well for Sivakarthikeyan. The combo of SK and director Pandiraj always epic and this movie is not an exemption. NewsBricks Team Review for Namma Veettu Pillai and Ratings 4/5.
Public Review - Namma Veettu Pillai
Story: The overall story of NVP is a general; typical old movie but the cinematography evolves it in a different journal. New age Brother -Sister bonding cinematographed by Nirav Shah is an added advantage to the film.
Characters: The character selection is a plus; each one satisfies their role with performance. SK, Bharathiraaja, Samuthirakani, Soori Aishwarya Rajesh, Anu Immanuel and plenty of characters makes the relationship story more real.
Introduction: Everyone must be aware of Kadaikutty Singam introduction of characters by Pandiraj and Namma Veetu Pillai enters with the same character detailing by Bharathiraja.
A full-length family movie should need a keen explanation to understand the 20-30 characters at a stretch. Thus 15 minutes runtime of introduction seeming bit bland but a major requirement of the movie to move on.
Comedy: A worked out combo doesn't need any recognition to prove. Soori-Sivakarthikeyan is one such combo in Namma Veettu Pillai with good comedies.
Overall Public Review: The film gives emotional goosebumps for city life people who seek for family bonding. Namma Veettu Pillai is a version of Pasamalar 2.0. "Nambi Vaanga Sandhosama Ponga" public enjoys with the tagline of Sivakarthikeyan.
Critic Review - Namma Veettu Pillai
Namma Veettu Pillai gets an overall average review of 3/5 till now by other critics. Critics feel there is no negative effect on the movie except the old serial like the storyline. The portrayal of the story by Cameraman Nirav Shah in the screen beats the drawback and makes it a plus. Characters are bit broad but need that timely delivery of introduction for the second half to get in mind.
Director Pandiraj also joins the several character handlers list of directors with K.S.Ravikumar, Hari and Sundar.C-says critics. Overall Namma Veetu Pillai is a family entertainer and never fails to disappoint viewers. No Overexposing things in the movie add screenplay interesting.
Seed Ball Distribution Initiative by Sivakarthikeyan Fans - "Plant trees Not Banners"
As a result of banning banners by the government, Sivakarthikeyan fans distributed free seed ball to the public instead of keeping banners for the film. A good startup initiative by Sivakarthikeyan sugars which comes big with different new useful ideas for the upcoming heroes films. Some fans served food; donated blood and shown their respect for Sivakarthikeyan.
Namma Veetu Pillai after watching surely becomes 'NAMMA VEETU MOVIE'. Enjoy the emotion of your family and friends with NVP this weekend.