Poikkal Kuthirai Movie Review: Beauty Of Father Daughter Relationship
Sophia Loren (Author)
Published Date :

Aug 05, 2022 14:56 IST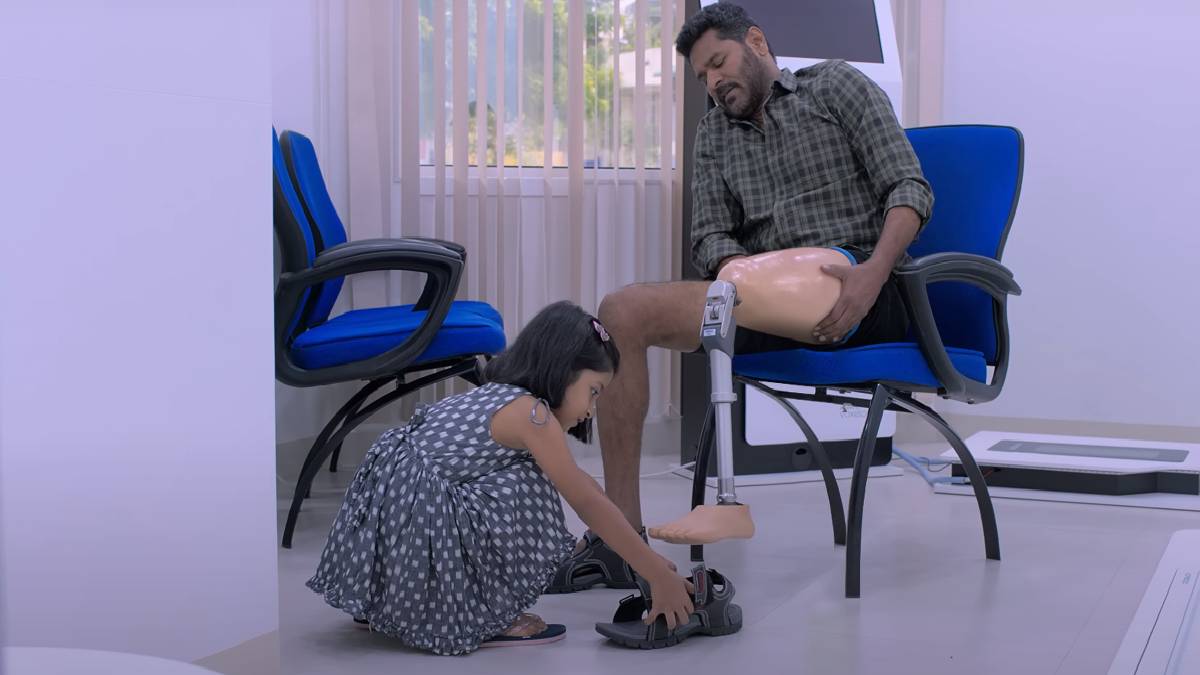 Poikkal Kuthirai, directed by Santhosh P. Jayakumar, starring Prabhu Deva, Varalakshmi Sarathkumar, Raisa Wilson, and Jagan, has been released in theatres today. Poikkal Kuthirai has come out with a good family entertainment movie similar to Kuruthi Aattam.
Poikkal Kuthirai movie is about Kathiravan (Prabudeva), who lost his wife and one of his legs in an accident. He lives to save his daughter even if he loses a leg. He spends his days happily with his daughter even though he does everyday work.
But one day, suddenly, in a situation, he comes to know that his daughter has a heart problem, and he is told that he will have to spend several lakhs and undergo an operation. Seventy lakh rupees are required immediately to cure it. He asks for money from everyone he knows, but none gives him.
Finally, Prabhu Deva plans to abduct the daughter of rich woman Rudra (Varalashmi Sarathkumar) and demand money, but Prabhu Deva gets caught by Varalakshmi. But did Prabhudeva rescue his child from being kidnapped by someone else? How is Prabhu Deva's daughter kidnapped? Who Kidnapped is the story of the film Poikkal Kuthirai.
Poikkal Kuthirai movie projects some scenes of how some hospitals behave in times of danger and how some NGOs cheat by collecting money for the people undergoing treatment. After that, the screenplay moves with many twists. But all those twists are easily predictable. The movie is more with emotional sequences between Father and daughter.
The casts are Prabhu Deva, Prakash Raj, Vara Laxmi, Shaam, Jagan, Raiza and John Kokken. Poikkal Kuthirai movie is produced by S. Vinod Kumar under the banners Mini Studio & Dark Room Pictures. D.Imman has composed music for this film. Watch Poikkal Kuthirai Tamil Full Movie in theatres.