Kaithi Movie Starts from Climax say Prank call Dheena
Sivaranjani Soundararaj (Author)
Published Date :

Oct 25, 2019 13:32 IST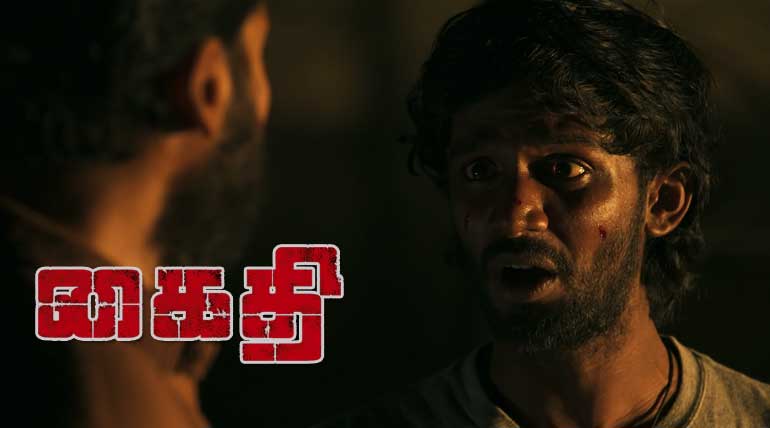 Kaithi Movie Starts from Climax and End with Opening: Vijay Tv Fame Dheena seriously brokes about Karthi's Kaithi movie. Kaithi movie is all set to release today, starring Karthi Sivakumar, Narain Kumar, George Maryan, and Dheena in the lead roles. Kaithi produced under the banner of Dream Warrior Pictures in association with Vivekananda Pictures is now open for online booking in many cities.
Kaithi is five times better than Maanagaram movie, Dheena sneak peeks. He adds that the opening of Kaithi will like a pre-climax and runs overall in the same mood.
Dheena about his commitment to Kaithi: Dheena co-stars Karthi in Kaithi movie directed by Lokesh Kanagaraj. Dheena is very famous for his prank calls with his voice all over Tamil Nadu. Kaithi is a surprise got from those pranks, Dheena reveals about his commitment in Kaithi movie. Lokesh sir offered me the opportunity by a call for Kaithi movie with the reference of my voice in prank calls, Dheena opens up.
I'm not always doing fun, Dheena tells his character changeover in Kaithi movie. The serious action-packed movie included several hard works by the team; My performance amid the comedy is one such effort, Dheena speaks calmly. Narain and Karthi are extreme fun in the sets who pranks more than me, prank king surrenders.
Karthi and Lokesh Kanagaraj Taught Dheena: Kaithi trailer has generated curiosity among the public with its intriguing plot. The content-driven movie trailer reveals Dheena acting with Karthi hoping a new side from Dheena apart from comedy. Dheena opens up, both Karthi and Lokesh Kanagaraj taught individually and allowed exploring the role with special care. The risk and safety handled by stunt master Anbu Arasu are unbelievable in the action-filled Kaithi movie, Dheena talks about his stunt sequences.
Karthi is an impeccable actor; He proves with Kaithi once more. The driving scenes and stunt sequences have done by Karthi without dupe, prank Dheena says proudly.