Selvaraghavan Has No Friends? Heartfelt Tweet Goes Viral With Emotion
Sophia Loren (Author)
Published Date :

Mar 02, 2023 10:29 IST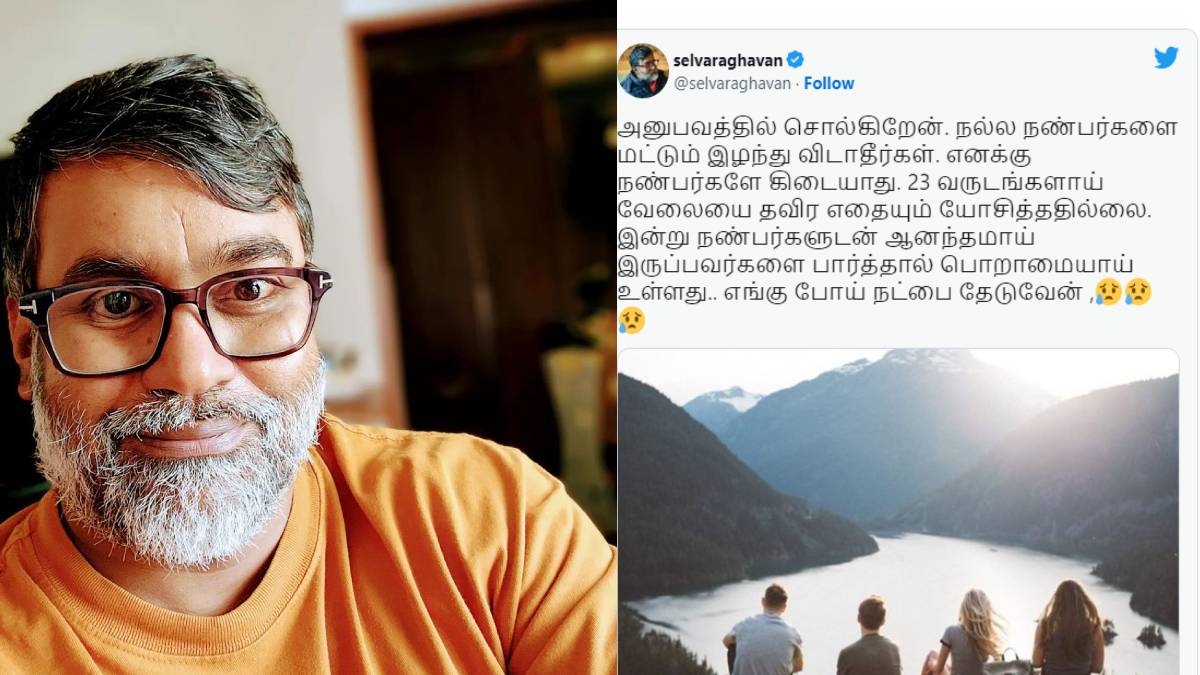 Selvaraghavan is a leading director and actor in Tamil cinema. Director Selvaraghavan stepped into Tamil cinema as a director and has given many hit films. He is one of the favourite directors of youngsters.
Selvaraghavan is now acting in movies which are also appreciated by the audience. His very recent movie Bakasuran was an average hit, but still, his character was well received.
Meanwhile, actor Selvaraghavan has shared a painful post on his Twitter page. He tweeted, "Let me tell you from experience. Don't just lose good friends. I have no friends. For 23 years, I never thought about anything but work. Today I feel jealous when I see people who are happy with their friends. Where will I go to find friendship." This tweet received many responses from his fans and other users.
அனுபவத்தில் சொல்கிறேன். நல்ல நண்பர்களை மட்டும் இழந்து விடாதீர்கள். எனக்கு நண்பர்களே கிடையாது. 23 வருடங்களாய் வேலையை தவிர எதையும் யோசித்ததில்லை. இன்று நண்பர்களுடன் ஆனந்தமாய் இருப்பவர்களை பார்த்தால் பொறாமையாய் உள்ளது.. எங்கு போய் நட்பை தேடுவேன் ,??? pic.twitter.com/k9MM8vCGSK

— selvaraghavan (@selvaraghavan) March 1, 2023