ads
Sumo trailer looks engaging and glues the audience to the screen
Anusha Sathish (Author)
Published Date :

Dec 11, 2019 12:59 IST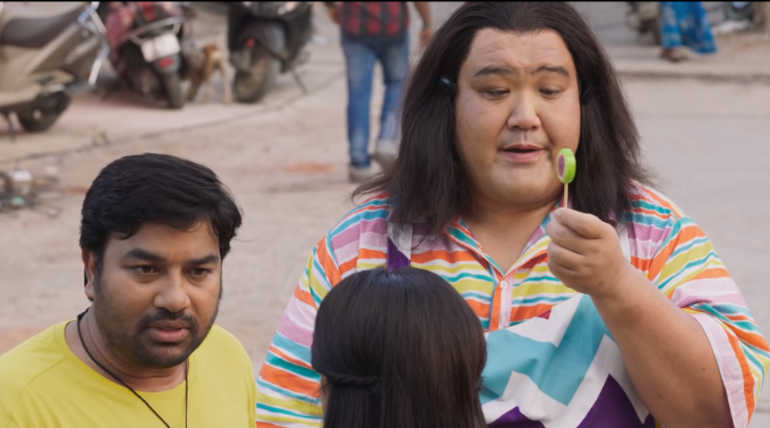 Sumo's trailer looks engaging and glues the audience to the screen: Pongal is going to welcome us with a thunderous smile, and you got it right, it is the "Sumo" release. Sumo is an upcoming Tamil language comedy-drama film produced by Vels International and VTV Ganesh.
Shiva is playing the lead role and de-facto, the movie is going to engage us with his comedy and emotions. The Sumo movie is directed by S.P. Hosimin, who worked as an assistant to Shankar. S.
He has directed February 14 and Aayiram Vilakku with hands full of experience. The screenplay was also written by Shiva, and it is certain that it is going to engross us to the screen. The film also features Priya Anand and Yogi Babu.
The movie will never starve for comedy with Yogi Babu in place. Yoshinori Tashiro, a Japanese Sumo Wrestler, plays the titular role, and he was handpicked up Shiva. Intoto, the movie showcases the right mix of cast and crew members.
Cinematography is done by Rajiv Menon. The trailer shows that Shiva finds the Sumo Wrestler in a seashore while he was rejuvenating himself in the sea. Sumo Wrestler's visages and body language look captivating, and he is playing the role of foody.
VTV Ganesh plays the supporting role. The trailer featured Sumo Wrestler is not able to remember anything, and Shiva is trying to find the whereabouts of him. It was a fun dialogue in which Shiva said, "This is Japan, and this is Superstar Rajni Kanth.
Our Sumo wrestler is linked to both of them." Sumo Wrestler gobbles food and junk hurriedly, and it is shown that nobody is able to control him of his food habits.
Later part of the trailer shows Japan and Sumo Wrestler has been taken to Japan, and Shiva is supporting him with training activities for a wrestling sport. Sumo Wrestler too takes ample training, and on the ground, he encounters his opponent and smashed him on the floor.
We are unable to intertwine the other parts of the story. But indeed we get the feel that after a long time a full-time comedy film will glue us to the screen. Awaiting Pongal to witness the same.