Tamanna Film to Release Before Nayanthara Film: A loss to Nayanthara?
Karthik Rajkumar (Author)
Published Date :

May 18, 2019 15:23 IST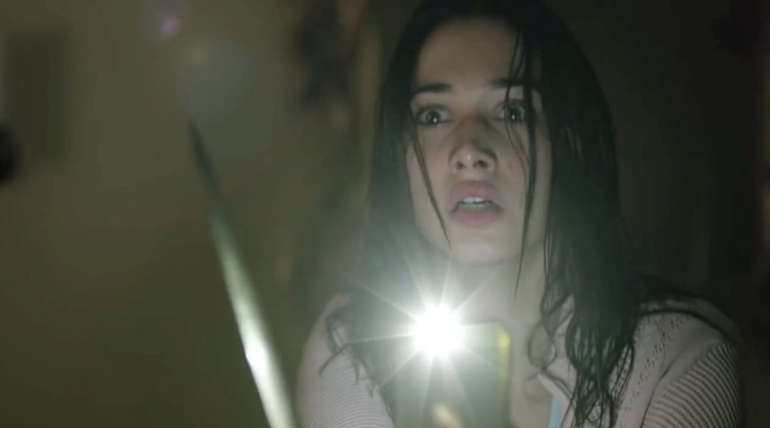 Lady Superstar Nayanthara's Kolayuthir Kaalam is ready for release on May 31, 2019. Made in thriller genre, directed by Chakri Toleti, Nayantara's performance is more anticipated this time. Nayanthara continues to act in heroine-centric films that following the massive victory of the horror film Maya, released in 2015. Moreover, Nayanthara is still considered as a choice for the leading hero's movies in Tamil Cinema Industry.
While, Nayanthara is sadly disappointed with the recent release of the horror thriller film Iraa as it doesn't go well, according to audience reviews. To strengthen her market stand, Kolayuthir Kaalam has to give a breakthrough. Already, the film's shooting was started in 2016 as the first poster for this film was released on November 18, 2016, on Nayanthara's birthday as a treat to her fans.
For the first time, music director Yuvan Shankar Raja is producing this film with Pooja Entertainment. It is also the first film for this company. In this film, Bhoomika and Pratap Pothan also play important roles. A.R. Rahman composes music. The Extra entertainment Company is producing this film. Simultaneously, the film is remade in the name of Kamokshi in Hindi. Here, Tamanna plays the role of Nayanthara in that Hindi movie. Prabhu Deva acted in an important role. Chakri Toleti, who directed the Tamil film, has also directed in Hindi version.
In these circumstances, these two films were expected to be released on May 31 st initially. But it is said that its Hindi remake would be released first while the film's original version would release on May 31. This may bring a loss to Nayanthara's film as it may have a commercial impact on the film.
While Nayanthara's Maya film recorded as the terrifying success in 2015, Tamanna's Devi film which was released in three languages – Hindi, Tamil, Telugu ​​as a horror and comedy film in 2016 also created a remarkable record. In this film, Tamanna, Prabhu Deva, Sonu Sood, R. J. Balaji are the main actors.
In this month's releases, two films of Tamanna would be rolling on screens. Let's see, whether these two would succeed against Nayanthara's film or would face failure. Which one is going to happen? Also, on May 31, Surya's NGK film will also come up to the screen which may also have a slight impact on Nayanthara's Kolayuthir Kaalam.