Tamilrockers 2019: Leaked Gaddalakonda Ganesh Valmiki Full Movie Online for Free Download
Vijayan Sankar (Author)
Published Date :

Sep 21, 2019 18:16 IST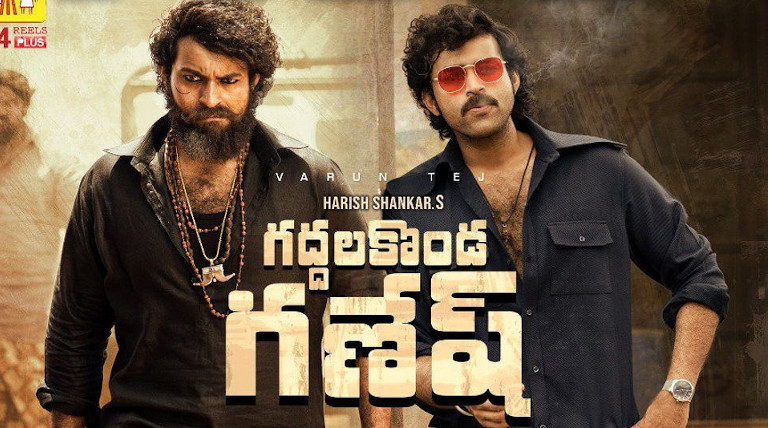 Gaddalakonda Ganesh is showing now on Tamilrocker's website
Tamilrockers are now focusing all the major movies released in India, and their recent victim for yesterday is Valmiki also known as Gaddalakonda Ganesh. It was shown on their websites immediately after the release of the movie in both the Telugu states. Valmiki or Gaddalakonda Ganesh is a weak remake of the acclaimed Jigarthanda of Karthick Subhuraj. Though most of the scenes resemble Jigarthanda, the climax is as per the Telugu peoples' need with melodrama and other essentials.
Atharva and Varun Tej, the antagonist and protagonist of the movie, are the only favorable performances in the film. For those who have seen Jigarthanda, it is time to squirm in the theater seats. But for the movie-loving Telugu people, Harish Sankar directed Valmiki could be both the traditional goonda style and modern film making in the movie to enjoy.
Tamilrockers now operating pan India to spoil the whole Indian film industry
The more the attempts to curtail the Tamilrockers the more they are strengthening day by day. Earlier they were only streaming popular and blockbuster Tamil movies. Then they started to stream the average Tamil movies also. The recent Madras High Court order on banning more than 10,000 websites during the Endhiran 2 release also did not stop them. The arrest of three persons in Coimbatore for owing few of the Tamilrockers did not lead to the mastermind behind the Tamilrockers. They now span all over India to spoil the film business altogether.
Tamilrockers and 20th film releases
Kaappaan, Rambo: Last Blood, Prassthanam, Valmiki and others increase the list of illegal online screening by Tamilrockers skyrocketed yesterday. The people they employ for recording the movie do it for a mere 1000 rupees. Only as per the quality of the copy print they provide the intermediaries of Tamilrockers, they get paid. Only unemployed youth are doing this heinous crime for a meager amount of money. They utilize their poverty and need to satisfy their greed and false pride. They also warn the film industry to catch us if you can.
But what Tamilrockers has to remember is that they will be eventually caught. They will only realize their illegal activities causing a lot of hardships to thousands of families if it happens to their families. That is the day most of the people in the film world today want to happen to the illegal culprits.