Tamilrockers Leaked SJ Suryah Monster Tamil Movie
Vijayan Sankar (Author)
Published Date :

May 18, 2019 05:30 IST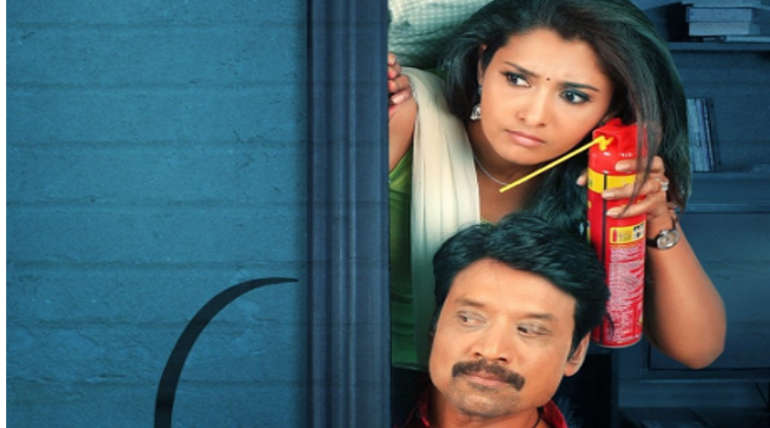 With the IPL over and only a few days left of the summer vacation for the kids, it is time for them to enjoy Monster. The primary aim of the film is to attract kids with a comedy story and a ghost title. It is a family entertainment movie aimed to bring families back to theatres. Since holidays are the right time for today's kids and families to visit theatres, Monster will bank more on it.
SR Prabhu, the producer under the banner of Potential Studios LLP is producing the movie. His last film was a classic city thriller, Managaram. It was widely acclaimed by many as a well-crafted movie and got 50 marks from Ananda Vikatan. So one can expect his next film as good as Managaram.
Two years back on 10th June Nelson Venkatesan released his first film Oru Nal Koothu. It was a simple love story revolving around three characters. It was about love, status, money, rejection, fate, and many more. It was a reasonably good movie. It also got good reviews and positive response from critics.
Nelson has used most of his previous movie crew for this film Monster also. Justin Prabhakaran who had some melody hits in oru nal koothu is again set to give some melodious and good songs. SJ Surya plays the lead role along with Priya Bhavani and Karunakaran.
As usual, the movie is said to be leaked in the Tamil Rockers site. It is miserable to see the producers feelings of releasing the film nearly after eight months of its finishing work. The interest cost, hard work, creativity, and many more are stolen by a second for money. This leak is a curse and has to be dealt with accordingly. But Monster will be a summer treat to the kids and the whole family to end the vocation on a happy note. SAY NO TO PIRACY.