Bigg Boss Tharshan signed Rajkamal productions to act in Indian 2 movie with Kamal Haasan
Anusha Sathish (Author)
Published Date :

Oct 06, 2019 14:41 IST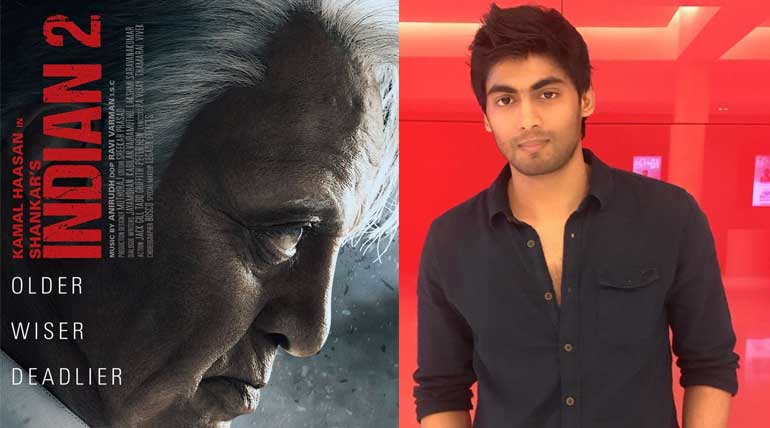 Tharshan the blue-eyed boy of Bigg Boss Tamil season 3 finally bags the "much revered more than award" honour from Rajkamal productions to act in Indian 2 movie with Kamal Haasan. He signs the agreement in the grand finale of Bigg Boss Tamil season 3. It should be the best moment in his life and his set aspirations got shape through this deal.
The final show also honoured the contestants with awards in different categories. The game changer award goes to Kavin. Yes, the perfect fit as he got self evicted. Had he not gone, there is a possibility that he would have bagged the award.
Guts and Grit award goes to Vanitha. Truly invincible, it can be said that because of Vanitha, the enthusiasm is restored back although for wrong reasons.
Best Buddy award goes to Sherin, and no doubt, she has to be conferred the same. She is friendly to everyone in the house and maintained her balanced nature
Discipline award goes to Cheran nobody to raise against him. He displayed his maturity quite well throughout the show.
All rounder award goes to Tharshan and indeed yes as he was the top scorer in the games too. Physically he exhibited his fitness rightly in the game, and emotionally he has not disturbed anyone and mentally, he is stable. These three traits bagged him not only all-rounder award but also a good character in the Indian 2 movie.
Mugen, Sandy and Losliya as of now no awards announced. But Sandy's liveliness in the house is the crux of the maintenance of the rhythm. Will Sandy be given the title ??? Wait for 8 more hours. Bigg moment is on the way