Will Vaibhav of Sixer movie brings the success of Goundamani in Chinna Thambi
Vijayan Sankar (Author)
Published Date :

Aug 29, 2019 21:17 IST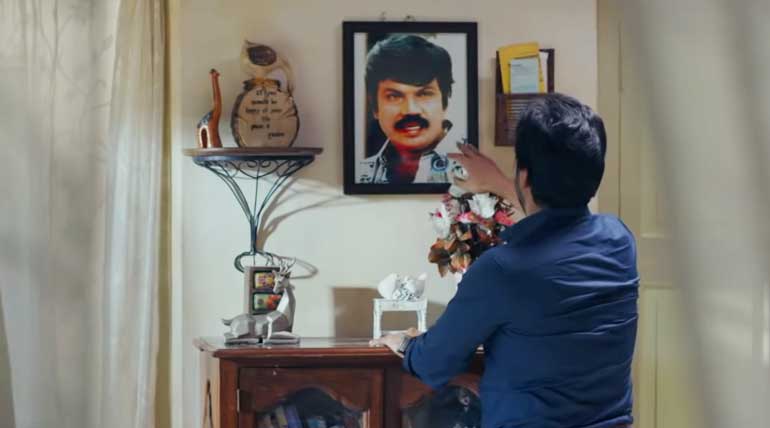 Will Vaibhav of "Sixer" movie brings the success of Goundamani in Chinna Thambi: Vaibhav starring Sixer will be released tomorrow across Tamil Nadu. His character is that of Goundamani with night blindness in Chinna Thambi movie. People want to know whether this comedy film will bring the success and laughter of Chinna Thambi. Directed by debutant Chachi, Sixer has Pallak Lalwani in the female lead role. Radharavi plays a character role, and Ghibran has made some good songs in the movie. Sathish with his timely comedy dialogues will bring in the much-wanted comedy scenes by the director on the big screen from tomorrow.
Vaibhav - Young actor with excellent acting skills:
Vaibhav, son of famous Telugu film director Kothandarami Reddy, is acting in films from 2007. For more than a decade he has worked in more than 25 Tamil and Telugu movies. His notable performances were only under his famous director Venkat Prabhu. His second film Saroja was directed by Venkat in 2008 and continues to act in his movies. The best of them was Mankatha along with Thala Ajith. It was a runaway hit in Tamil Nadu.
Ghibran does his job well in Sixer:
The three songs of Sixer were excellent, and all the praise goes to Ghibran, the music director of it. In this comedy film, Ghibran will uplift the comedy scenes with the right background music for the people to enjoy the comedy.
Sixer Movie character of Goundamani in Chinna Thambi movie:
Vaibhav, the lead role in Sixer, seems to be a person affected by night blindness. His acts to cover his blindness during the night could bring some hilarious scenes in the movie. Many would not have forgotten the character of Goundamani in Chinna Thambi movie. The comedy of Goundamani as a person affected by night blindness was a great hit at that time. It was also one among the main reasons for Chinna Thambi to break all records in 1991. Nearly after three decades, Sixer has come on the same line of the famous Goundamani night blinded character in Chinna Thambi.
Will Chachi as the debutant director will repeat performance of Chinna Thambi and hit the Sixer out of the park. Or will it be only a damp squib, will only be known tomorrow.