Vennila Kabaddi Kuzhu 2 Review: Failed to Inherit the Success From its Predecessor
Anusha Sathish (Author)
Published Date :

Jul 12, 2019 15:15 IST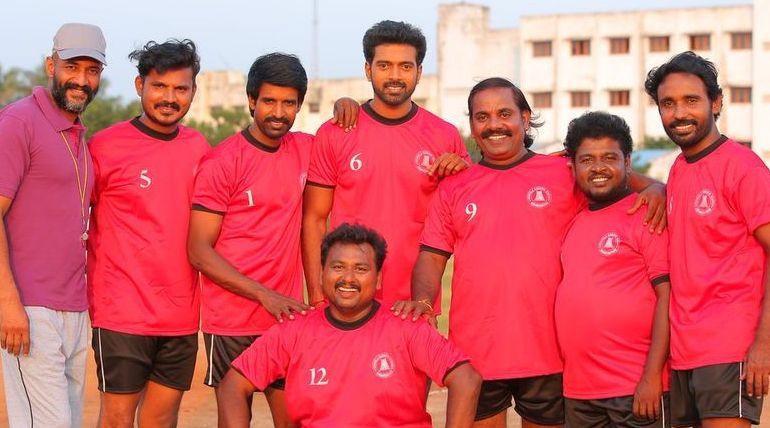 Synopsis-Vennila Kabbadi Kuzhu-2
Selvashekaran directed Vennila Kabbadi Kuzhu-2 is a sequel to Suseenthiran directed Vennila Kabbadi Kuuzhu which was a much-acclaimed sports drama movie. This has introduced Vishnu Vishal to Tamil industry.
The theatres were swarmed with many expectations lo and behold just the disappointments flashed. The movie has been taken in a flow explicating the father-son relationship.
The son of an irresponsible father who was an adorable kabbadi player failed to clinch the trophy. The son wanted to help him achieve his dreams. The first half of the movie has given a gloomy screen which could have been broken into effective flashback portions.
Missing Engagement
Saravanan (Vikranth) who wanted to fulfill the dreams of his seemingly irresponsible father who was fond of kabaddi but had to give up due to circumstances. This could have been done even better with father-son love but was failed to give the right mix of emotions.
The romantic track is also not so appealing, and the so-called comedies have not grabbed the onlookers' attention. It failed miserably to engage the audience and missed the track. The storyline though sounded good, the direction and the script did not carry out their specificities.
Crew members
The original film has not even been considered which should have been. It was a refreshing sports drama at the time of its release. This project should have alluded at least the funny part or the climax of the original film. Suseenthiran should be credited for the whole original story.
The romantic track with Arthana Binu was also not admirable. Kishore repeated his role of coach here. Sury and Ganja Karuppu had pivotal roles in this movie. Krishnaswamy handled the camera and the music was composed by Selva Ganesh. More reviews are expected. It was believed that it could have been a turning point to Vikranth but in vain. Fingers crossed let us see how others opine about it.