Watch Tughlaq Durbar Tamil Full Movie On Netflix
Vignesh Subbaian (Author)
Published Date :

Sep 11, 2021 15:01 IST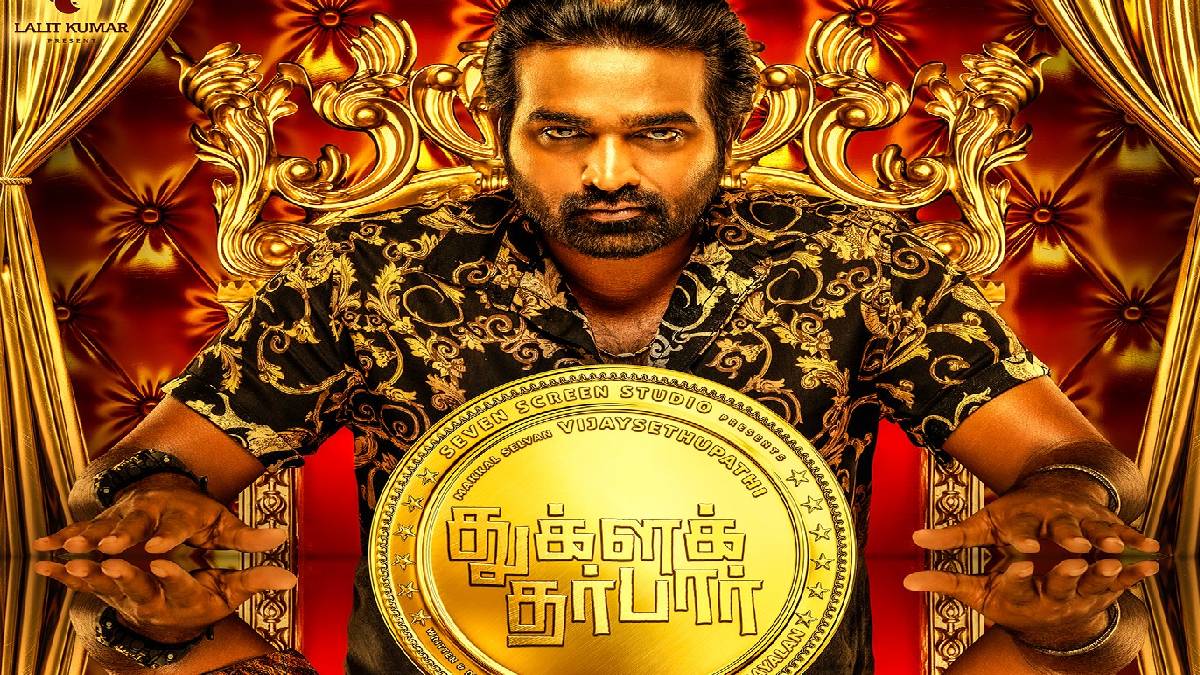 Tughlaq Durbar is a Tamil political drama film distributed by Netflix directed by Delhi Prasad Deenadayal. The film showcases the ups and downs of politics in one film. This film will bring credits to Vijay Sethupathi for his acting.
Vijay Sethupathi, who lost his mother and father early, lives with his sister Manjima Mohan. Vijay Sethupathi, who is interested in politics, joins the party where Parthiban leads.
He then moves and enters the field as a Councillor candidate and wins an area. He also sells the winning constituency to a corporate company for Rs 50 crore through Parthiban. Meanwhile, in a fight, Vijay Sethupathi gets hurt in his skull and starts to act weird. Vijay Sethupathi has played two different roles in the film. There is no big difference between the two characters. There is confusion as to which Vijay Sethupathi is present. This causes trouble in the life of Vijay Sethupathi in the further part of the story.
Meanwhile, Rs 50 crore will go missing, and even the CCTV camera recording will not gather the needed details. That is where the other side of the Vijay Sethupathi in this film will start. Rashi Khanna role is showcased only in few scenes as her characters are not written in-depth. There is not much difference in the character of actor Vijay Sethupathi in the two roles. It is hard to find which Vijay Sethupathi is on screen at present.
Karunakaran role is projected beautifully in the film. He is a lifelong friend who always helps Vijay Sethupathi's tricks. Big Boss fame Samyutha is screened in this film as a female corporate boss. Sathyaraj comes only at the climax of the film. Although he comes for few minutes, his character is nailed in the film.
When it comes to the positives of this film, the character of actor Vijay Sethupathi must be appreciated. He is the villain, and he is the hero; that is how the characterization is framed. All the characters have done justice to their role without flaws.
The storyline is the negative of the film because there are so many predictable scenes that have already come up in the early politics film. The timing is the other drawback of the film. It would have been more comfortable for the viewers if the unwanted scenes had been shortened.
Delhi Prasad Deenadayal has directed the film Tughlaq Durbar with the production companies Seven Screen Studios. Govind Vasantha composed the music with the cinematography of Manoj Paramahamsa and Mahendiran Jayaraju. Vijay Sethupathi's Laabam movie was released on September 9 in theatres which received an average response from the audience. Tughlaq Durbar is also released, and his upcoming film Annabelle Sethupathi movie is on the list of releasing soon.