Where Is Innocent Thamarai Selvi? Bigg Boss Tamil 5 Fans Are Amazed
Vignesh Subbaian (Author)
Published Date :

Oct 29, 2021 05:30 IST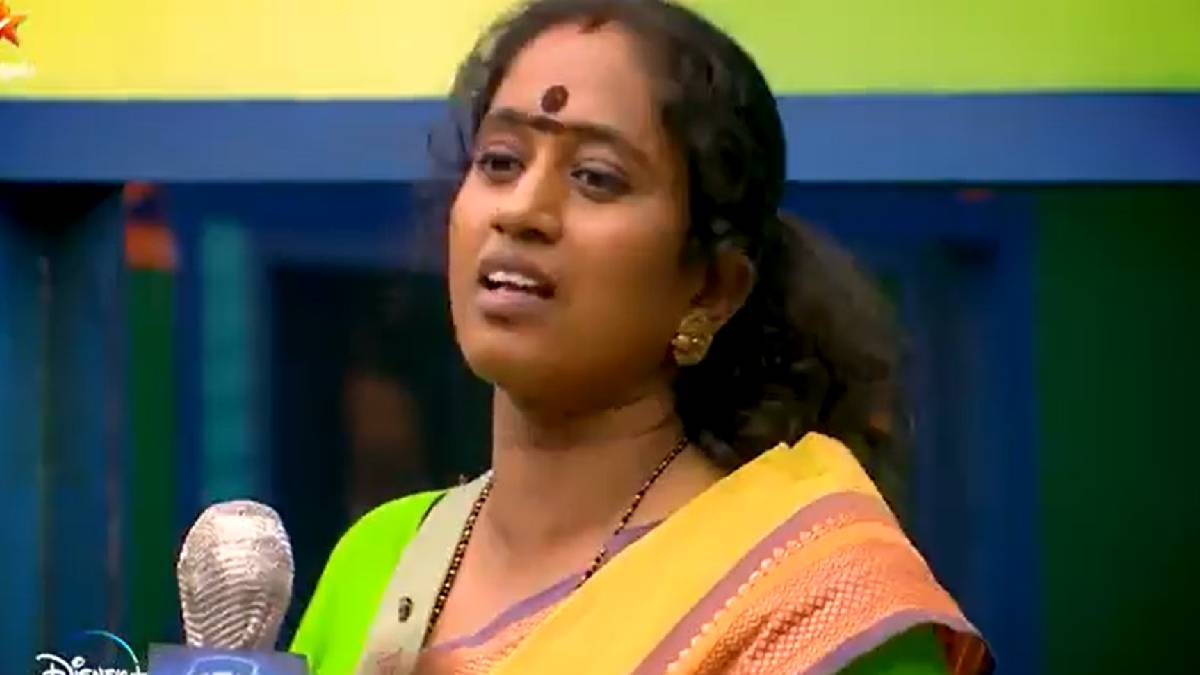 Bigg Boss Tamil 5 Episode 26 was full of tears. Mathumitha and Isavani have misunderstandings from the beginning of the show. The eviction is nearing, and the show is getting intense.
Isaivani has misunderstandings with Imman Annachi from the initial days of Bigg Boss 5 Tamil. She also had a feeling that all the other contestants were avoiding her. This problem is already circling inside the Bigg Boss house.
Mathumitha is the captain of this week, but she didn't get any chance to prove herself as a captain. Since Isaivani is holding the Fire coin, Bigg boss has given her the power to take control over the house, whereas Mathumitha didn't get any jobs to be done.
This turns into an argument among the housemates. Annachi's words hurt Isaivani. At the same time, Thamarai Selvi triggered the argument by adding fuel to the fire. Annachi told her not to mix up the content, but still, she was not quite. Not only in that, but she also created issues in the debate task that is held today.
Bigg Boss gave a debate task to the housemates where Isaivani will be the judge and organizer. The debate initiated with good content, but it got twisted with Thamarai Selvi's point. The debate discussion was based on City and Village life. Raju, Abhinay, Chinna Ponnu, Iykki Berry, Thamarai Selvi, Mathumitha, Akshara speaks in favour of Village life, whereas Ciby, Priyanka, Niroop, Annachi, Suruthi, Varun speaks in favour of city life.
Raju came up with good points, which didn't hurt any other contestants, but Thamarai Selvi's point hurt the other team. Raju didn't let her speak as the point turned out to be controversial. Thamarai Selvi spoke on the dressing sense of Suruthi. They both have already a mess with the Panchabootham coin in which Suruthi took Thamarai Selvi's coin. Iykki Berry spoke about hugging. She said that Priyanka hugs everyone, which may look bad from the perspective of the viewers.
This also has a few disagreements, but at the end of the show, their problems are sorted out, but Thamarai Selvi and Suruthi problem is still in lag. The show began with tears, but it was slightly entertaining. The viewers are searching for the so called innocent Thamarai Selvi, which they saw in the first two weeks of Bigg Boss Tamil 5.