Yashika Aannand Car Accident: Yashika Feeling Guilty About Being Alive
Sophia Loren (Author)
Published Date :

Aug 03, 2021 16:23 IST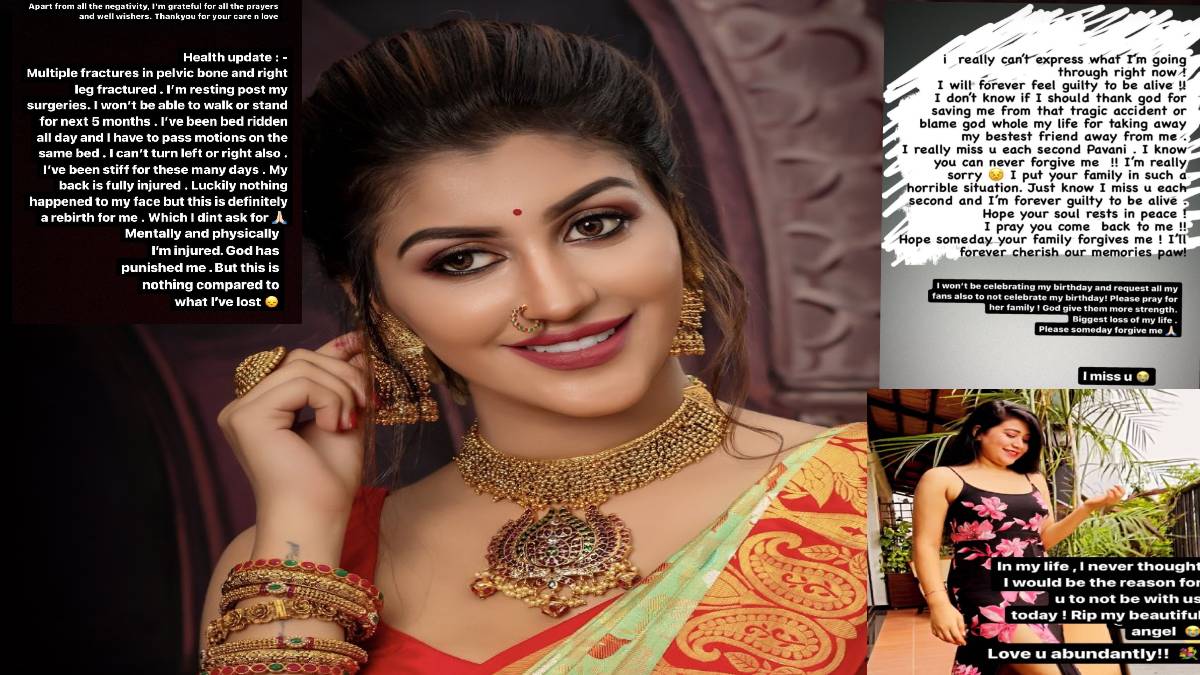 Yashika Aannand is facing her difficult time facing the rumours and the guilt that she carries, which happened unexpectedly. At a time when that kind of pain is at its worst, Yashika is now going viral with a photo post on Instagram where she poured out her feelings.
This is the moment she made herself understood that so many people behind her back had shared the pain of not making this mistake anymore. Seeing this, his fans continue to comfort him. Fans have been advising us not to make this kind of mistake anymore, realizing that it is bad not only for us but also for those around us if we are suffering from guilt throughout the difficult times.
Vallichetti Bhavani, a close friend of his, died on the spot in an accident while going out with his friends a few days back. Yashika and her friends have been hospitalized with severe injuries and are now recovering. During the investigation, it was clear that Yashika was driving and her dear friend Bhavani was sitting behind her, and her male friends were in the behind seats.
As she is recovering, she p[osted a story on her Instagram page about being sorry for what happened, and Yashika Aannand accepted her fault and shared how guilty she feels. She says that she never expected that she would be the reason for her best friends death.
In it, Yashika Aannand reveals how much she misses his girlfriend. Her fans comfort her by realizing the mistake she made and not being able to make up for the loss of his girlfriend. Yashika mentioned, ''I can't really express what I'm doing now! I will always feel guilty for being alive! I don't know if I should thank God.''
Yashika Aannand also mentioned that she was not drunk at all, ''Law is the same for everyone. For all the cheap people who have been spreading rumours about me being intoxicated while driving, let me tell you the police confirmed we weren't drunk at all. And if I were, I would be behind bars and not in the hospital! Fake people spreading fake news has been going on for so long. But it's a sensitive issue. I hope you show some humanity and some grief towards her!'
Yashika Aannand has posted regarding her health as her fans are really worried about her, and the mental pain she goes through is the most challenging part. Comforting comments are flowing on her post, which will make her feel better to get well soon.