Girl Child Died Falling in to 50 Feet Borewell in Haryana
Vijayan Sankar (Author)
Published Date :

Nov 04, 2019 12:51 IST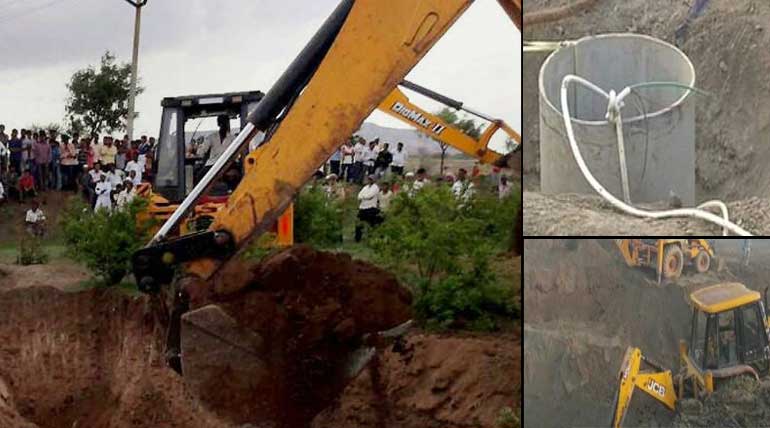 Five-year-old girl dies falling in a fifty feet depth borewell in Haryana:
The never-ending borewell deaths continue across India. Within days after the sad demise of Surjit, a young girl in Har Singh Pura village near Karnal, Haryana, died now. She fell into the borewell yesterday, 3rd November, at 5:30 PM. After 10 hours of continuous efforts, the NDRF rescued the girl. She was taken to Karnal's civil hospital where she was declared dead. Unlike Surjith, the whole of the rescue operation was done within 10 hours for a fifty feet borewell hole and still was unable to save the young girl.
Statement of SP Surender Singh Bhoria of Karnal:
SP of Karnal in Haryana said that on November 3rd evening at 5:30 PM, the young girl had fallen into the borewell, which her family has dug outside the house. NDRF quickly rushed to the spot and monitored the girl's movements with the camera and provided oxygen. After ten hours of struggle, they were successful in bringing the girl out of the hole. But it was too late, and she passed away before reaching the hospital.
Most recent borewell hole incidents:
The borewell hole menace of children falling into them has become a routine occurrence in India. The details of the recent events
Two-year-old Fatehvir Singh was brought out dead after four days from a 150-foot deep borewell hole in July this year at Sangrur district in Punjab
In the same Haryana's Hisar district, another 18-month-old boy was luckily rescued live after two days in March this year
In 2006, five-year-old Prince was also brought out live from a borewell in Kuruskethra village after two days
In Haryana NDRF brings out one child live this year and brings out a girl today within ten hours, only to die in hospital
It is time for the government to take serious steps to stop these borewell deaths of young children.