Rabiya Saifi Case: Details To be Noted In The Death Of Rabiya Saifi
Vignesh Subbaian (Author)
Published Date :

Sep 07, 2021 10:33 IST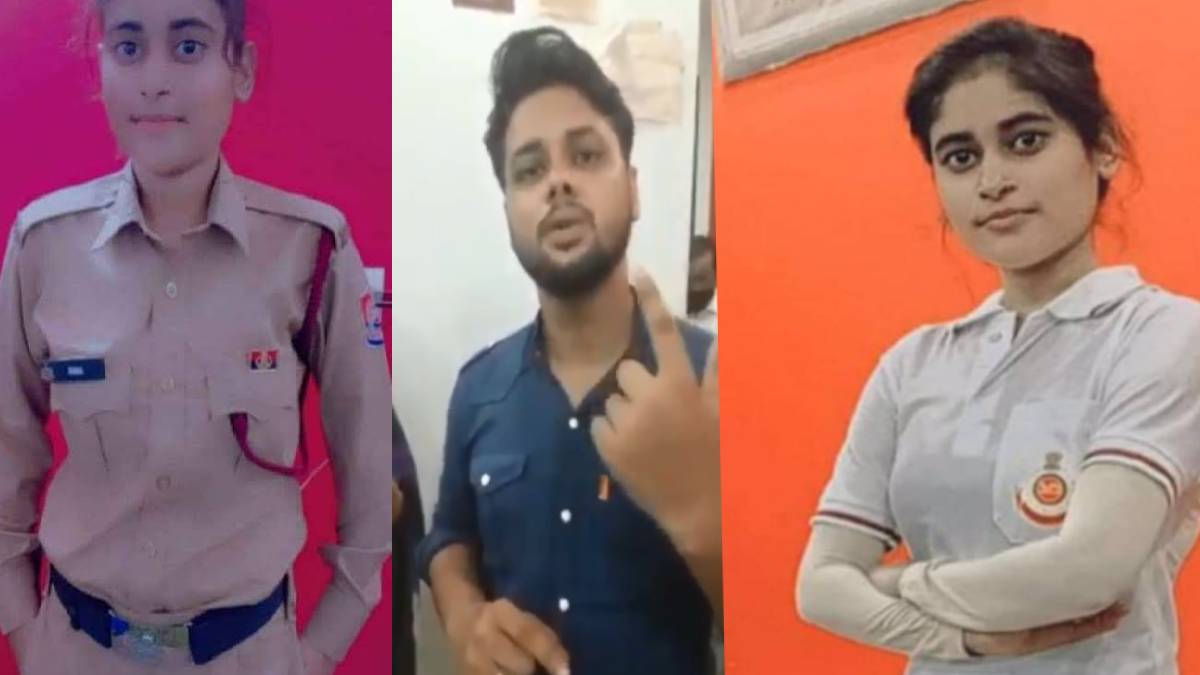 Rabiya Saifi murder case is the most sensational content that is in the talk in recent days. Many strange things are stuck in this case with unanswered questions—the case circles with work, colleagues, husband, location, family, and murder.
According to the police, Rabiya Saifi, a young woman working in Delhi Civil Defense, was found murdered with 50 stabbings in the Surajkund-Pali road in Faridabad from the bushes 10-15 feet from the road. After carrying out this incident, a person who has told himself to be Rabiya's husband took responsibility for this whole incident himself.
The accused says that he had on Rabiya's character, due to which he committed the murder. But on the other hand, the family says that their daughter was not married yet.
Rabiya Saifi is a resident of Sangam Vihar in the capital Delhi, who used to work in Civil Defense. The question arises that when she used to work in Delhi, why was she taken to Pali Road in Faridabad? That is where her body was found with stabbings.
When the body of Rabiya Saifi was found, Nizamuddin has surrendered by himself, claiming that he was the one who killed Rabiya Saifi. This sounded a bit strange to hear that a person surrenders after committing a murder. But the truth is still under investigation.
He said that they both married secretly on July 7 of this year. He also mentioned that Rabiya's parents did not agree with their togetherness, so they started their life alone. Although the police have arrested the accused, the parents are opposing this statement; they are very sure that their daughter Rabiya is unmarried.
An audio recording has come in which his fellow civil defence employee is telling that the police have taken Rabiya in connection with the interrogation of Mehra sir. After listening to the audio recording, many kinds of questions are being raised. Most importantly, all are curious to know what was the last question that took Rabiya so far.
On getting information from Delhi Police, Faridabad Police recovered Rabia Saifi's body from the bushes 10-15 feet from the road. After this, the family members were informed. After the postmortem, it was revealed that the accused stabbed Rabiya with a knife about 50 times.
The name of the accused who surrendered by himself for killing Rabiya Saifi, is Nizamuddin, a resident of Jaitpur in Delhi. Nizamuddin surrendered, saying that he had killed his wife Rabia and dumped the body on Surajkund Pali Road.
Rabiya's parents said that he is a colleague of Rabiya and Nizamuddin helped Rabiya Saifi get a civil defence job. Since then, both were very close to each other, and Nizamuddin used to visit Rabiya's house as well.
The postmortem result says that the Rabiya was not raped, but the private parts are injured. This statement is opposed by the family members of Rabiya as they are sure that their daughter has been gang-raped by at least four men.
Her family members say, "The accused, Nizamuddin, is a friend of Rabiya Saifi. He is alleged to have sexually assaulted Rabiya Saifi and four of his friends on the day of the incident. They killed Rabiya Saifi for fear that she would say this outside. Both of Rabiya Saifi's breasts have been cut. There are injuries in many places on the body. Her private parts have been mutilated. The police should investigate the matter further and find out the truth."
The case is still under investigation, and the hashtag on justice for Rabiya is going viral. Many protests have been initiated seeking justice for the death of Rabiya. People of Tamil Nadu also came forward and protested seeking justice for Rabiya Saifi. It is an unimaginable painful death faced by Rabiya. It is even hard to imagine the pain of 50 stabbings, but Rabiya has gone through the painful toughest times, even in the last minutes of her life.