Nanguneri and Vikravandi re-elections Date on 21st and results on 24th October
Vijayan Sankar (Author)
Published Date :

Sep 24, 2019 17:58 IST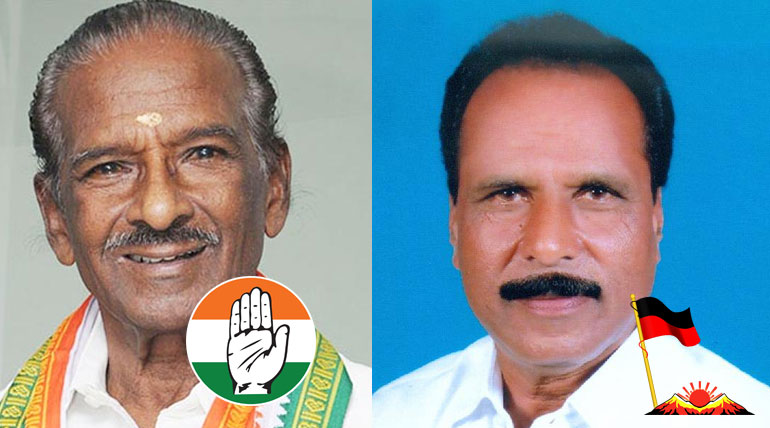 Nanguneri, and Vikravandi re-elections' on 21st and results on 24th October
Chief Election Commissioner of India, Sunil Arora announced the election dates to the two vacant assembly seats in Tamil Nadu now. The two constituencies are Vikkiravandi in Villupuram district and Nanguneri in Tirunelveli district to go to elections on 21st October. The re-elections' to these two constituencies will be held along with the elections to the Maharashtra and Haryana assemblies on the same date.
Nanguneri assembly constituency
During the 2016 assembly elections, H Vasanth Kumar was selected as the Congress MLA from Nanguneri. But during the recent 2019 MP elections, he won as MP from the nearby Kanyakumari district. Hence the seat fell vacant because of him resigning the MLA post. Now his brother and former Congress Tamil Nadu president Kumari Anandnan has expressed his wish to contest the seat. He has been four times MLA and one time MP. He is also the father of Telangana governor Tamizai Soundarajan.
Vikkaravandi assembly constituency
An old DMK confidante Radha Mani was elected as MLA from Vikkravandi during the 2016 assembly elections. Recently he died due to illness. It paved the way for the re-election in Vikkaravandi. DMK will be fielding its candidate to gain the sympathy vote to win the MLA seat back in the October 21st elections. DMK allocated N. Pugazhendhi as Vikaravandi candidate who is oldest DMK party member since 1973.
What is the schedule of the re-elections for the two constituencies on 21st October?
Filing nominations – 23rd September
Last date of nominations – 30th September
Examinations of applications - 1st October
Withdrawal of nominations – 3rd October
Voting on – 21st October
Vote counting on - 24th October
Who will win the Re-Elections in the two constituencies?
Nanguneri is a stronghold of Kumari Ananthan and the previous MLA his brother Vasanth Kumar. Hence if he is given the seat, it is a cakewalk for him to win the seat back for the congress. But what happens in Tamil Nadu Congress to select no one knows. In Vikkravandi, the DMK will field a strong candidate and will get the sympathy votes also to win it easily. But, AIADMK with all the support of ministers and others, could give a tough fight for the DMK and Congress in both the seats.