Masinagudi Tiger Attack: Hound, Kumki Are Brought To Locate Man-eater
Sophia Loren (Author)
Published Date :

Oct 04, 2021 09:46 IST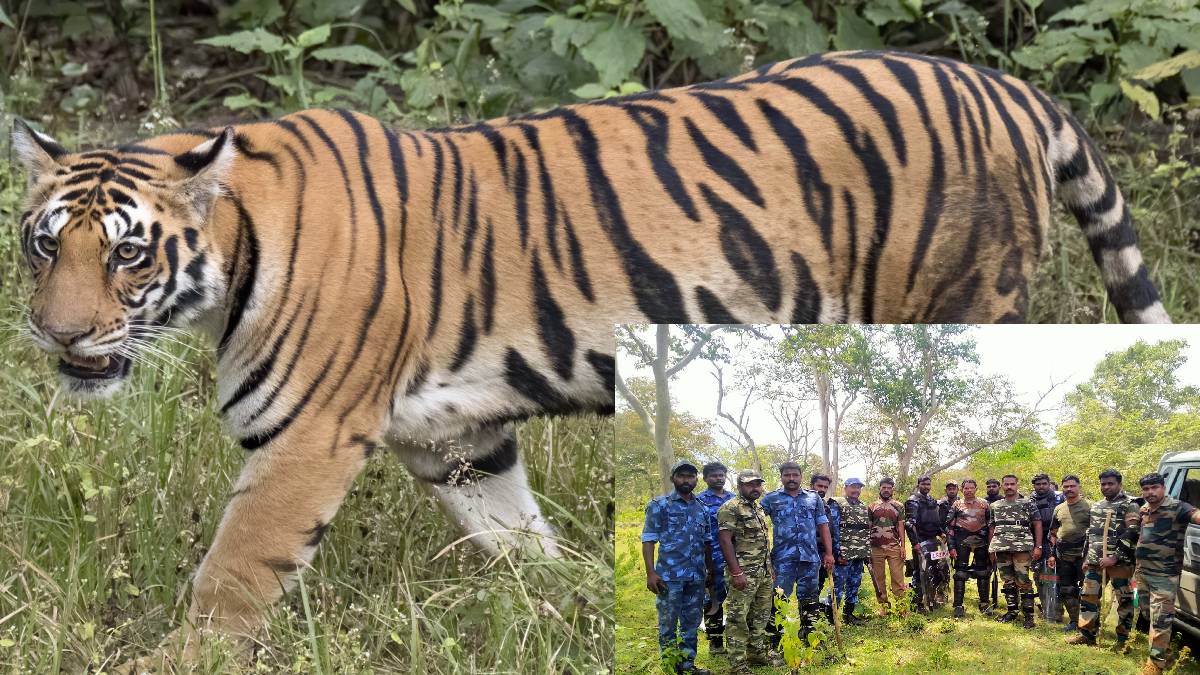 The task is getting difficult on locating the man-eater tiger in Masinagudi. The forest department has taken additional initiatives to identify and capture the Tiger. The man-eater tiger has killed four humans in the past few weeks.
To locate and shot the Tiger, Forty modern cameras, three drones, hounds Chippiparai and German Shepherd, police, and a medical team are engaged in full swing. Kumki elephants have also been brought to find the man-eater tiger. It is to note that On September 24, the order was passed to capture the Tiger.
The search for the killer tiger that killed four humans in the Masinagudi and Devan estate areas near Gudalur in the Nilgiris district has been going on for the tenth day. The Forest Department issued a verbal order to kill the male Tiger as the public engaged in a protest to have the killer tiger shot. For this, A.K. 47 rounds of ammunition were given, and the search was continued.
The problem persists as the Tiger, which tends to roam the forest, disappears into the thicket and bushes. For the tenth day, anti-poaching guards, medical teams, and hunting dogs searched for the Tiger, and two Kumki elephants were brought from the Elephant camp to the spot to find the killer tiger. The forest department plans to climb onto the Kumki elephants and search for the Tiger in the bushes.
Tamil Nadu Chief Wildlife Conservator Niraj Kumar personally inspected the Liberation Tigers of Tamil Eelam search for the killer tiger. He said ten teams had been set up due to delays in the search for the Tiger, and 40 modern cameras and three drones were monitoring the Tiger's movements. He also said that the team is not going to shoot the Tiger, and the attempts are only made to capture the Tiger by injecting were being anaesthetic.